64lespaul
Jacob Owensby
Im 19 and stumbled onto this website.
Meshuggah – obZen
(Experimental/Metal/Progressive) Vildhjarta - Omnislash - 2009, MP3 , 320 kbps
Chord progressions are the canvas on which musicians paint their masterpieces, and it's a canvas which is a piece of art in itself. A chord progression can be subtle and in the background or it can be blatant and up front; it can be simple and catchy, or it can be technical and complex, it can stay in one key or it can change like the seasons.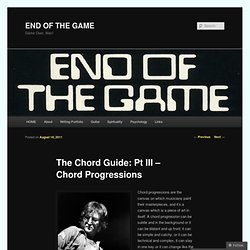 Are you looking for some cool jazz chord progressions for the guitar? Sometimes guitar players who are coming from a blues, folk or rock background think that jazz music is a cacophonous assortment of random notes. While such an argument could be made about some forms of free jazz, many jazz songs are based around standard progressions that aren't much different than the progressions found in other forms of music.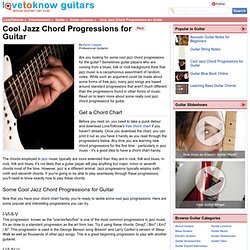 Guitar - Standard - C]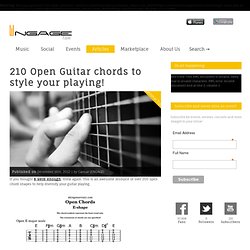 Blog Published on September 28th, 2011 | by Caesar (Kuwait Music)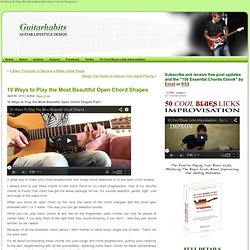 10 Ways to Play the Most Beautiful Open Chord Shapes Part I A great way to make your chord progressions and songs sound awesome is to use open chord shapes. I always love to use these chords to add some flavor to my chord progressions. One of my favorite chords is Fsus2.That chord has got the whole package for me. It's sounds beautiful, gentle, tight, cool and rough at the same time.
If you're locked away in a basement for eight hours a day with a metronome and a torturous practice book that is equal parts Mel Bay/GuantanAmo Bay, you're still not assured of transcendent 6-string skills. Sure, you may get stenographer-like dexterity and harmonic book-smarts up the f-hole, but playing soul-shaking music often requires a more diverse skill set.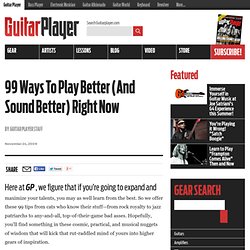 Chord Theory
Ibanez.com
Sam Ash Direct | Musical Instruments, Guitars, Amplifiers, Drums, Pro Audio | Lowest Prices, Fast Shipping
Products