Books
60 Awesome Search Engines for Serious Writers. June 20th, 2010 Finding the information you need as a writer shouldn't be a chore.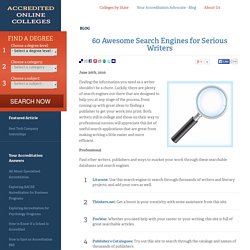 Luckily, there are plenty of search engines out there that are designed to help you at any stage of the process, from coming up with great ideas to finding a publisher to get your work into print. Both writers still in college and those on their way to professional success will appreciate this list of useful search applications that are great from making writing a little easier and more efficient.
Professional. Torrent My Books | Browse, Upload or Search educational textbooks - StumbleUpon. IT- Download free computer ebooks in pdf - StumbleUpon. Top 100 Free Audio Books - Download Mp3 and iPod format today! - StumbleUpon. Rare Book Room - StumbleUpon. 13 Business Books That Will Blow Your Mind.
Having never taken a business class in college I find that I read and listen to a lot of business books to round out my education.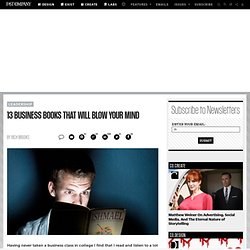 The books usually aren't "How to Manage Your Cash Flow" but rather get me to rethink the way I run my business, which--despite no business classes or diploma--continues to be in business 13 plus years after I started it. In that time, here are 13 of the books that had the biggest impact on how I run my business (in no particular order):
---