PBS Capstone Research
Proficient Use of Technology with the NETS•T
View Exhibit : PBS TeacherLine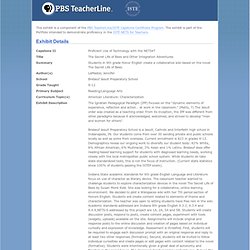 LearningStyles and Assessment
Legacy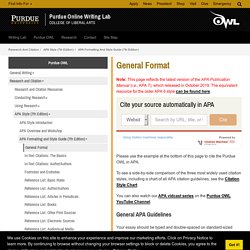 Summary: APA (American Psychological Association) style is most commonly used to cite sources within the social sciences. This resource, revised according to the 6 th edition, second printing of the APA manual, offers examples for the general format of APA research papers, in-text citations, endnotes/footnotes, and the reference page.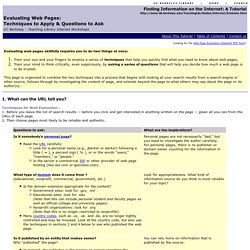 1.
More adult - this is actually useful by 40ishoracle Mar 19
Ed Tech Reflections
EduCon 2.2 — January 29–31, 2010 — Philadelphia
The page you are seeking cannot be found. This is probably because the URL you are using is outdated and has been replaced by recent upgrades to our Publications website. Finding content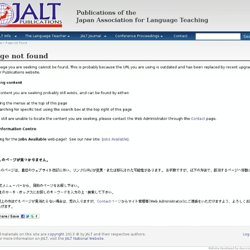 The Language Teacher Online: Anderson, July 2003
Project-Based Learning Articles
OED Learning Topics: Communicating with Others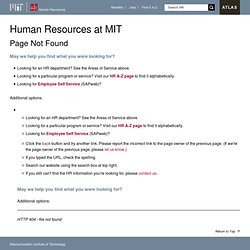 The OED team has collected this list of communication-related resources for use by the MIT community. We refer to these resources frequently in our work with clients at the Institute.
Web Resources for Communication Skills
From P21. Great list of web tools by 40ishoracle Mar 19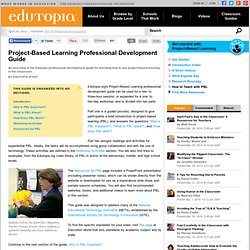 An overview of the Edutopia professional development guide for teaching how to use project-based learning in the classroom.
Creative Educator - Digital Storytelling Across the Curriculum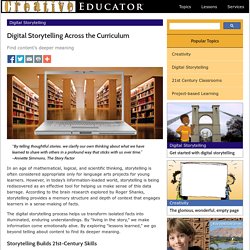 "By telling thoughtful stories, we clarify our own thinking about what we have learned to share with others in a profound way that sticks with us over time." —Annette Simmons, The Story Factor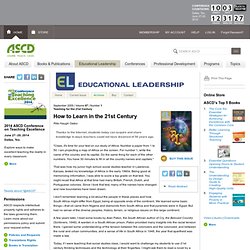 Teaching for the 21st Century:How to Lear
"Class, it's time for your test on our study of Africa.
I like the idea of teaching critical skill of assessing the "strengths and limitations" of a technology tool. by 40ishoracle Mar 9
Friedman, A., Bolick, C., Berson, M. & Porfeli, E. (2009).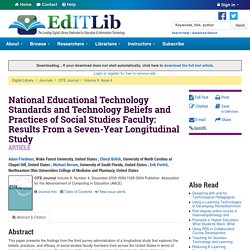 National Educational Technology Stand
Nov-Dec-Jan-Feb-March Conference Sessions –Updated 2-15-2010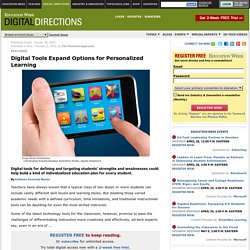 Education Week's Digital Directions: Digital Tools Expand Option
Published Online: January 29, 2010
0 Comments January 5, 2010 By: Tech Learning Blog Staff Jan 5
March 30 - a great list of tools to collaborate with. by 40ishoracle Mar 30
Assistive Technology: Education: Disability.gov
4_1_2010 Nice list of adaptive technology options by 40ishoracle Apr 1
21st Century Learning and Skills