Representation
The hardest stereotypes to break are the ones that are so old as to go all the way back to hunter-gatherer days. After all, how can you argue with biology? Women carry the babies, men have the upper body strength to tackle gazelles.
5 Gender Stereotypes That Used To Be the Exact Opposite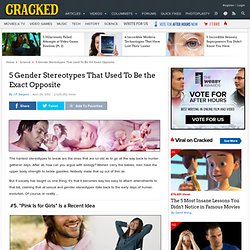 Seventeen publishes a "Body Peace Treaty" vowing to show "real girls and models" It's in response to a teen-led petition signed by 84,000 calling photo altering dangerous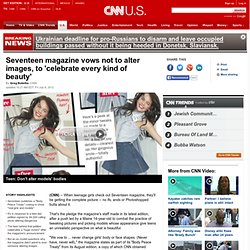 Seventeen magazine vows not to alter images, to 'celebrate every kind of beauty'
A Girl's Guide To Battling The Harmful Effects Of Mass Media
Asked to picture a computer programmer, most of us describe the archetypal computer geek, a brilliant but socially-awkward male. We imagine him as a largely noctural creature, passing sleepless nights writing computer code. According to workplace researchers, this stereotype of the lone male computer whiz is self-perpetuating, and it keeps the computer field overwhelming male.
Researcher reveals how "Computer Geeks" replaced "Computer Girls" | The Clayman Institute for Gender Research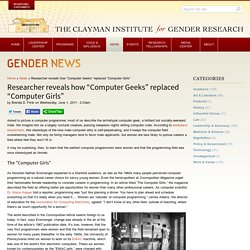 Cartoons have been sources of entertainment, political point-making, and propaganda for centuries. When I think of the subjugation of women in this medium, it is often through sexualisation. Betty Boop, Jessica Rabbit, Wonder Woman, the list goes on.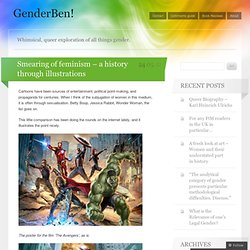 Smearing of feminism – a history through illustrations « GenderBen!