CG Portals(Educational)
RenderSpirit | your daily dose of CG news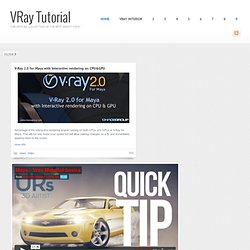 VRay Tutorial | All about V-Ray
25 New Features Target Speed, Lighting and Visualization Quality; 64-Bit Rendering, V-Ray RT for CPU and GPU, Plus Support for SketchUp 2013 Now Available Sofia, Bulgaria – 16 September 2013 – With today's launch of Chaos Group's V-Ray 2.0 for SketchUp, the access designers have to faster rendering, better lighting tools, and more detail in complex scenes has reached new heights. It's the biggest expansion to V-Ray for SketchUp's rendering capabilities yet, and it's all thanks to the help of a vast and very dedicated group of beta testers.
Ring Core Transformer Realistic 3d model of power electricity transformer with toroid core. It resembles the static electromagnetic device with ring magnetic circuit that has copper winding on it. The winding's coils are opened and not protected by varnish fabric; this gives the specific copper shine and instant recognition and identification to this transformer among other distinct radio components.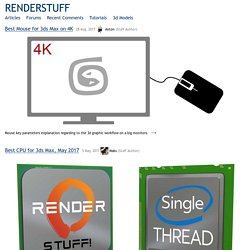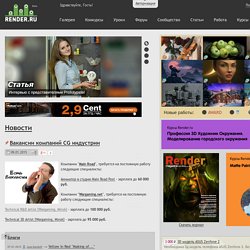 Результаты конкурса CG Лиги "Крейсер.Космическая крепость."! Как уже говорилось ранее конкурс ориентирован на 3D художников, призовой фонд конкурса превышает 150 000 рублей, на конкурс было представлено порядка 140 работ. На нем были разыграны: - предложение о работе от известной компании-разработчика компьютерных игр, - любой лицензионный софт на выбор — ndo, ddo, substance designer, crazy bump, maroset 2. * Работы, присланные на конкурс, остаются собственностью конкурсанта и не будут в дальнейшем нигде использоваться.
It is great to see design studios offer 3d models of their items like Ukrainian based Design Bureau ODESD2 did a week ago with their entire furniture line of 25 items! They kindly share MAX and OBJ formats along with textures as well as 2d blueprints so that anyone can use them in their projects and visualizations. Enjoy this and make sure you follow them! Read More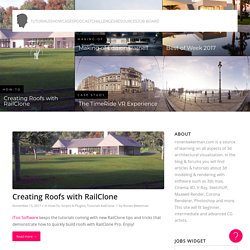 Max Underground - 3DS Max news
CGWORKSHOP.ORG | 3D TRAINING
MintViz - Creative Consultants