Uncle Paul's complete waste of time
Just Whatever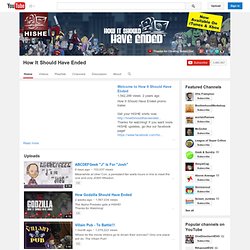 Welcome to YouTube! The location filter shows you popular videos from the selected country or region on lists like Most Viewed and in search results.To change your location filter, please use the links in the footer at the bottom of the page.
By Daily Mail Reporter UPDATED: 03:15 GMT, 22 January 2011 Most people would rather have a swimming pool in their back garden than an actual pool table. But this is the enormous billiards table, believed to be the largest in world, that an American man built in his yard. Former cage fighter Steve Wienecke used five truck loads of gravel and spent 250 hours to build the one-and-a-half feet high felt-covered pool table.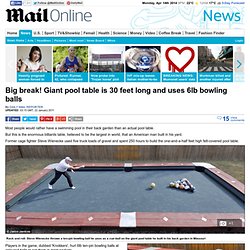 Big break! Giant pool table is 30 feet long and uses 6lb bowling balls
: : : : N W 5 : : : :
Monty Python's Completely Useless Web Site
.
You Got Questions, Ninja Got Answers. | Ask A Ninja