Inspiring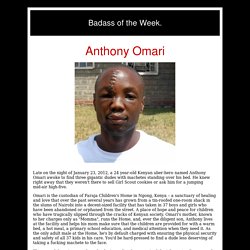 Anthony Omari Late on the night of January 23, 2012, a 24 year-old Kenyan uber-hero named Anthony Omari awoke to find three gigantic dudes with machetes standing over his bed.
Badass of the Week: Anthony Omari - StumbleUpon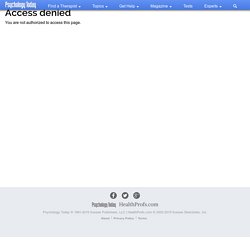 10 Life-Enhancing Things You Can Do in Ten Minutes or Less - StumbleUpon
By It usually takes us much longer to change our moods than we'd like it to take. Here are ten things you can do in ten minutes or less that will have a positive emotional effect on you and those you love.
the most awesome story i ever heard Funny Pictures Add Funny - StumbleUpon
StumbleUpon
- StumbleUpon
Amazing Posts: Shake It Off And Take A Step Up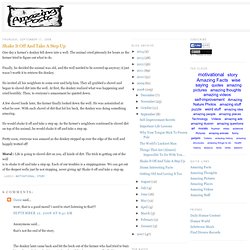 One day a farmer's donkey fell down into a well.
Posted by rd on Monday, January 23, 2012 ·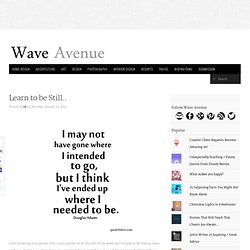 Learn to be Still.. - wave avenue - StumbleUpon
Quotes for Motivation and Inspiration - StumbleUpon
EAT on Vimeo