Applications
iTools 2013 Build 0524 Released: Fully support iTunes 11.0.3 Optimized the apps manager Minor Bugs fixed. iTools 2013 Build 0511 Released: Fully support iTunes 11 Optimized the apps manager Minor Bugs fixed. iTools 2012 Build 1224 Released: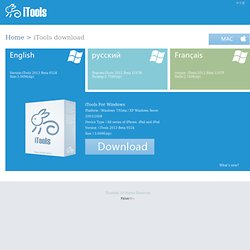 Appked - All About Share,All About Mac.
One-stop manager of your iPhone, iPad & iPod Touch
Ipa Wonderland
Well, my friends at XSELLIZE.com decided to give me some room on their site iparepo.com, so i've moved there. Don't have to mention that the site is completely iDevices compatible!!!! Well, not to say anymore, i will continue daily to add apps there, in IPAREPO.com on LIMITED FREE section..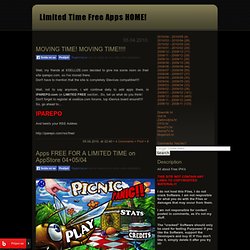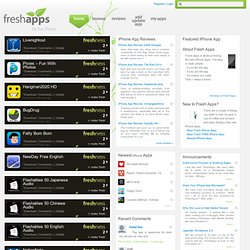 Apps that help you shop are a common commodity on the App Store these days, most of them being at their core simply a list with prices and some bells and whistles to try and set them apart from the competition. Punch in what you want to buy, maybe some details like price and location, then check it off as you wander through the store. Nothing a pencil and piece of paper can't do, just maybe a bit easier to repeat the same list for next week's shopping trip. Enter Swift Shopper, a new app from developer EZ Commerce that uses the unique capabilities of a handheld computer to try and truly make your shopping easier. It's actually not a shopping list app, at least not in the classic sense.