Fotografia
::: ZoneZero Editions ::: Electronic Books :::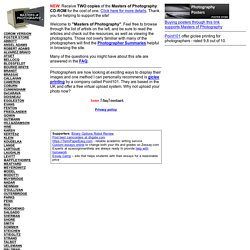 NEW: Receive TWO copies of the Masters of Photography CD-ROM for the cost of one. Click here for more details. Thank you for helping to support the site!
Once again I was among the Thursday walking techno-zombie dead. But the last day of NAB is actually a good day since 75% of the people have gone home. The floor is wide open and you can actually get some personal time with software managers and the folks who build the gear.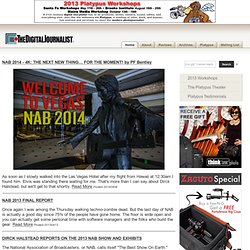 MercuryNewsPhoto.com -- Video, Photography, Multimedia
Old Dogs Are the Best Dogs
Blaise Aguera y Arcas demos Photosynth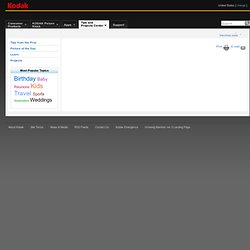 close We're pleased that you want to share this information. To send a link to this page, fill in the information below. The e-mail will show you as the sender and will show your return address. * indicates required information * Recipient E-mail:
Top 10 Tips for Great Pictures