Tricot
Made in Oursonie
what's your worst kitchen injury? {Picture by Eric Schmuttenmaer} I planned to post a recipe yesterday about a delicious summer pasta and some sweet iced tea, but my plans were derailed by a trip to the ER, second degree burns and 5 staples in my foot. One of my friends asked me if I was cooking with grizzly bears. I… Keep Reading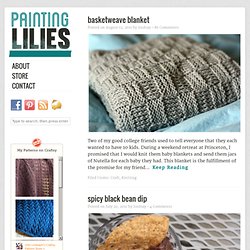 Knitting Patterns, Crochet Patterns and Recipes | Painting Lilies
Welcome to the new Artesano free knitting patterns and crochet patterns section.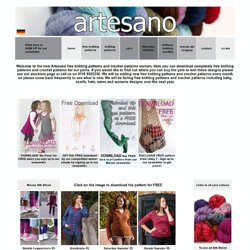 Free Knitting Patterns and Free Crochet Patterns from Artesano
Mlle Sophie
My wedding was over ten years ago, and at the time it felt like a big, swirling blur. But now I can remember every single detail like it was yesterday, from my red sequined shoes to the strawberry cobbler.
Bamboo Wedding Shawl
tuto gratuits : Tous les messages sur tuto gratuits - Page 2 - La petite boutique du Comptoir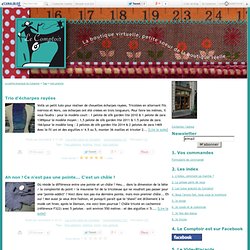 Cet été, mon gros coup de coeur...c''est le LIN !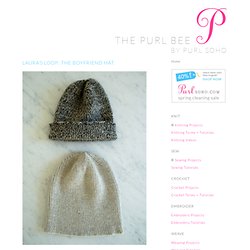 Angora twin sets may have gone the way of beehive hairdos, but a touch of angora is still totally enchanting. Nowadays, we prescribe the fuzzy decadence of angora in small doses, because really, just a little tuft here and there is all you need to feel sweet! The thing I find so wonderful and amusing about angora is that it so closely resembles the animal from which it came.
Knitting Crochet Sewing Crafts Patterns and Ideas!
tricotin
Tuto gilet
Tricoter très facilement une écharpe à volants grâce à la laine créative "can can" - laine Ondas - laine Triana
Ruffled scarf tutorial - how to make a ruffled scarf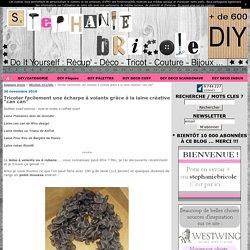 Mousseux pattern by Organdi Bidouille
Made with Love
Yarn Along
What Are Ewe Looking At? - Ruminations
Des Filles et des Aiguilles
59945019
Mam'zelle Flo
Eliina Shawl is worked from neck down and is cast off by crocheting.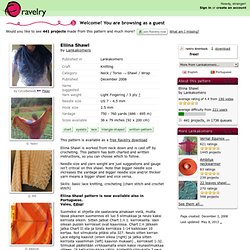 Eliina Shawl pattern by Lankakomero
Knit Cat's
honey cowl pattern by Madelinetosh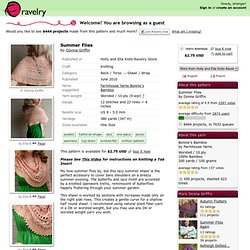 Summer Flies pattern by Donna Griffin
Please note: this pattern is not available for free anymore