How to Cakes!
Recipe created by Liz Pearson Lime adds some citrusy balance to the spicy kick of cinnamon and ginger in this thick, rich pound cake. For large batches, see the adjusted measurements at the end of each ingredient line; be sure to adjust all other variables, like using three pans instead of one, accordingly when making a large batch recipe.
How to: Dulce de Leche Pound Cake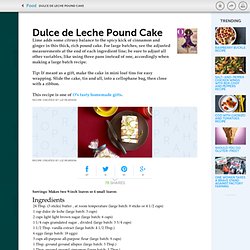 Picture this scene: it's 8:30 in the evening.
How to: 1 minute Peanut Butter cake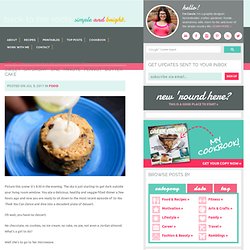 How to: Cupcakes inside Eggshells
I watched my Grandmother's face when she realized that I hadn't handed her a hard boiled egg but rather a cake baked inside a real egg shell.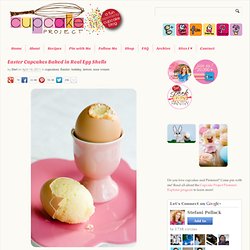 How to Icing/ Frosting toppings!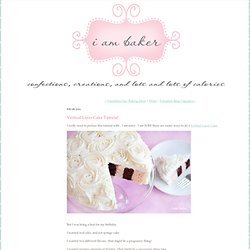 How to: Vertical layer cake
I really need to preface this tutorial with...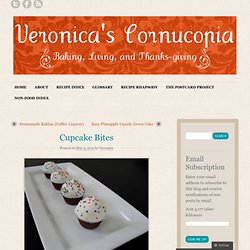 How to: Cupcake bites
Although this is a Bakerella original, I actually got the idea from a friend who learned about cake pops from me and has never even heard of Bakerella.
Call me easily amused, but these little torch-topped cupcakes delight me. Besides being a cute novelty item for a party, I think they would add a little drama to the end of a romantic meal.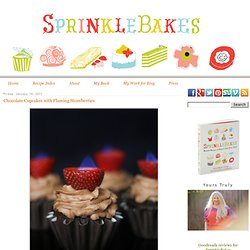 How to: Cupcakes with Flaming Strawberry
How To: Make Banana Cake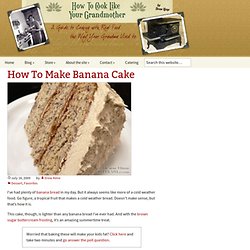 I've had plenty of banana bread in my day. But it always seems like more of a cold weather food. Go figure, a tropical fruit that makes a cold weather bread. Doesn't make sense, but that's how it is. This cake, though, is lighter than any banana bread I've ever had. And with the brown sugar buttercream frosting, it's an amazing summertime treat.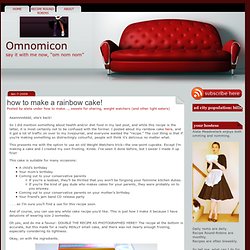 How to: Rainbow Cake!
Aaannnndddd, she's back! So I did mention something about health and/or diet food in my last post, and while this recipe is the latter, it is most certainly not to be confused with the former.