Zoermg
[type design art music beautifulthings]
Get inspired. Get motivated. Practice. Improve your drawing skills! Shwood Canby Sunglasses. Ever since Shwood eyewear's inception back in 2009, the Canby has been the brand's flagship model, pairing a classic wayfarer silhouette with a selection of luxurious and exotic hardwoods.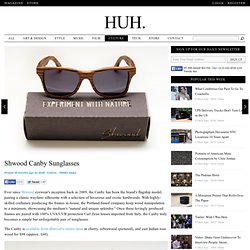 With highly-skilled craftsmen producing the frames in-house, the Portland-based company keep wood manipulation to a minimum, showcasing the medium's "natural and unique splendor. " Once these lovingly produced frames are paired with 100% UVA/UVB protection Carl Zeiss lenses imported from Italy, the Canby truly becomes a simple but unforgettable pair of sunglasses. The Canby is available from Shwood's online store in cherry, zebrawood (pictured), and east Indian rose wood for $98 (approx. £60). How to make a recycled paper flower wedding bouquet | Eco-Snobbery Sucks - StumbleUpon.
Hidden Gems: Top 10 Secret Bars & Clubs. London has arguably the best bars in the world.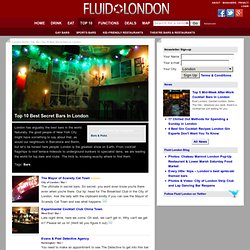 Naturally, the good people of New York City might have something to say about that, as would our neighbours in Barcelona and Berlin, but let's be honest here people: London is the greatest show on Earth. From cocktail flagships to roof terrace hideouts to underground bunkers to specialist dens, we are leading the world for top bars and clubs. The trick is, knowing exactly where to find them. Tags: Bars. TasteKid | Recommends music, movies, books, games.
Wall to Watch. How to use 1000memories. Build Wanelo. The Manual Photography Cheat Sheet Keeps You Familiar with All Your Cameras Different Settings. Music. Food. Pearltrees videos. Shops. Type. Art.
---