World Governments
15 January - Schools throughout the country opened on 15 January for the 2014 school year. Deputy President Kgalema Motlanthe, accompanied by the Minister of Basic Education Angie Motshekga, visited schools in Ivory Park, Gauteng, to welcome the 2014 academic year. As part of governments commitment to ensuring quality basic education Deputy President Motlanthe and Minister Motshekga will do oversight visits to ensure full scale readiness for learning and teaching from day one of the school calendar. In other parts of the country MECs visited schools to ensure a smooth start to the year....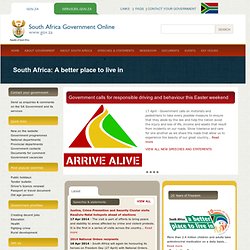 South Africa Government Online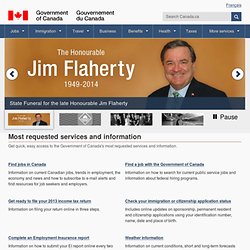 Open data Search datasets, learn about open data in Canada, access apps that were built using Government of Canada datasets. Seniors
Government of Alberta
Portal of the government of Québec
On This Date in Delaware, January 31.... 1905 The year was recorded as one of the coldest winters ever with 44 days below freezing and 44.7 inches of snow. 1916 With World War I raging in Europe, Wilmingtonians became scared after a mysterious "aeroplane" was spotted flying over Du Pont's gunpowder plants. 1942 The St.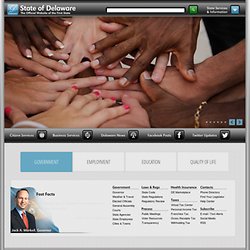 Delaware.gov -- The Official Website of the First State
Maryland.gov
Mass.Gov
Home Kentucky.gov:
Virginia.gov - Home
PA.gov
Welcome to Ohio.gov
Gallia Chamber
Official Website for the State of West Virginia
Cabell County - Cabell county, West Virginia
Chamber Events The Fayette County Chamber of Commerce organizes local events to both provide valuable networking opportunities for chamber members, and to enhance the quality of living in our area. These events are highlighted in our calendar of events. Benefits of Membership Join the Fayette County Chamber of Commerce to enhance your leadership potential, learn about key issues, market your services, and invest in the future. The Fayette County Chamber gives you the opportunity to network with fellow business people.
Fayette County Chamber of Commerce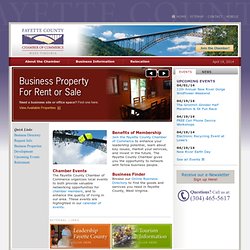 *****MEDIA RELEASE***** "Do Not Use" Lift Process Begins Customers in lifted zones may start flushing plumbing CHARLESTON, W.Va.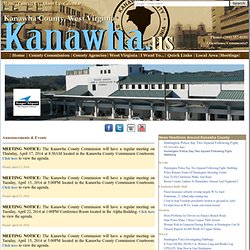 Kanawha County
Welcome | City of Charleston
Welcome to Dunbar, WV
多くの妊婦が便秘に悩んでいることをご存じですか?こちらのサイトで解消法など多くの情報が載っているので参考にしてみましょう。 妊婦さんで冷え性に悩まれているという方、ご自身がツラいのはもちろん、お腹の赤ちゃんのことも心配されていることでしょう。冷え性は妊婦の女性はもちろん、妊娠していない女性の多くも、人によっては男性でもツラい思いをされている症状です。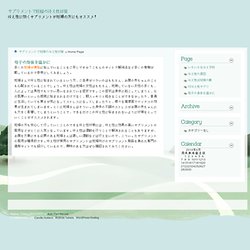 City of St. Albans
City of South Charleston, WV - Official Website
City of Nitro - City of Nitro - Home
Putnam County, West Virginia - Official Site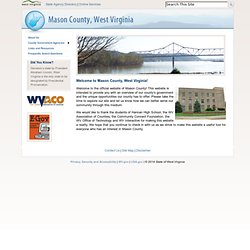 Welcome to Mason County, West Virginia!
Page Content Welcome to the official website of Mason County! This website is intended to provide you with an overview of our county's government and the unique opportunities our county has to offer. Please take the time to explore our site and let us know how we can better serve our community through this medium.
Welcome
Mingo County WV website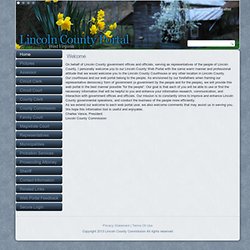 On behalf of Lincoln County government offices and officials, serving as representatives of the people of Lincoln County, I personally welcome you to our Lincoln County Web Portal with the same warm manner and professional attitude that we would welcome you to the Lincoln County Courthouse or any other location in Lincoln County. Our courthouse and our web portal belong to the people. As envisioned by our forefathers when framing our representative democracy form of government (a government by the people and for the people), we will provide this web portal in the best manner possible "for the people". Our goal is that each of you will be able to use or find the necessary information that will be helpful to you and enhance your information research, communication, and interaction with government offices and officials.
Lincoln County West Virginia Web Portal > Home
Welcome to McDowell County, WV 2010 Veterans Day Parade - Welch, WV CCC McDowell County, WV - 1935 2009 Veterans Day Parade - Welch, WV The McDowell County WVGenWeb portion of this site has moved to here I will still have photos, area links and other information related to McDowell County posted on this site
McDowell County WV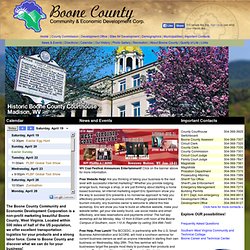 Water Contamination Update: The result of the press conference with the President of WV American Water, Charleston's Mayor, and Kanawha County's Commission President: There's no timeline as of now regarding the water situation. PLEASE practice common sense and listen to the advice of emergency services personnel and West Virginia American Water. Please check on the elderly to make sure they have water. Exercise caution and patience and try to educate yourself as much as possible. Fire Departments and Community Centers throughout the county will distribute water when they have it. Eddie Hendricks Elected President of Boone County Commission Eddie Hendricks was elected President of the Boone County Commissino for 2014 during the Commission's organizational meeting on Thursday, January 2.
Boone County, West Virginia
Wyoming County, West Virginia
Welcome to Logan County, West Virginia!
Greenbrier County's official website
Welcome to Pocahontas County Egovernment Website
Nicholas County Commission - Home
Welcome to Clay County, West Virginia!
Welcome to Braxton County, West Virginia.
Welcome to Jackson County, West Virginia!
Welcome to Webster County, West Virginia!
Llywodraeth Cymru | Welsh Government
Scottish Government, devolved Government Scotland, devolution, Scottish Executive, Scottish Office
The Chinese Central Government's Official Web Portal