Inteligencia Artificial
LUIS ALI ORTIZ MARTINEZ - Outlook Web App
puj
LUIS ALI ORTIZ MARTINEZ - Outlook Web App
Artificial Intelligence Lab: Information Retrieval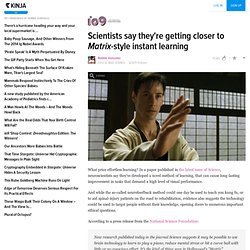 Scientists say they're getting closer to Matrix-style instant learning
The most amazing thing? Isaac Asimov wrote about it. 60 years ago.
fulltext
AI is the current scientific and technological development in a frontier discipline in computer science, control theory, information theory, neural psychology, philosophy, linguistics and other disciplines developed on the basis of the study, is a very comprehensive a strong interdisciplinary.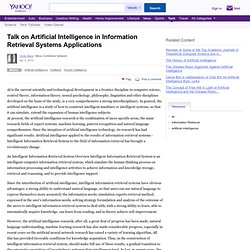 Talk on Artificial Intelligence in Information Retrieval Systems Applications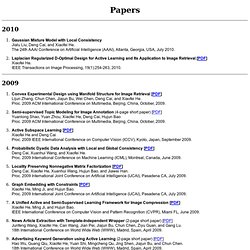 Xiaofei He's Publications
Gaussian Mixture Model with Local Consistency Jialu Liu, Deng Cai, and Xiaofei He.
A survey is given of the potential role of artificial intelligence in retrieval systems.
Information Processing & Management - Artificial intelligence in information retrieval systems