Interesting
ZUMTHOR VALS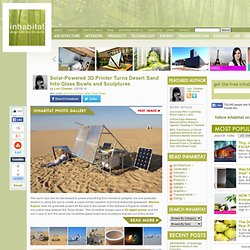 Solar-Powered 3D Printer Turns Desert Sand Into Glass
The sun's rays can be harnessed to power everything from homes to gadgets, but one graduate student is using the sun to create a super-printer capable of printing elaborate glassware. Markus Kayser took his graduate project all the way to the sands of the Sahara in Egypt to create his innovative idea dubbed the 'Solar Sinter'. The incredible design uses a 3D digital printer and the sun's rays to turn the sand into incredible glass bowls and sculptures that are out of this world.
GreenPowerIsland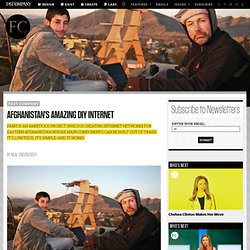 Afghanistan's Amazing DIY Internet | Fast Company
The Afghan city of Jalalabad has a high-speed Internet network whose main components are built out of trash found locally.
DIY internet spreading through Middle East and Africa : The Thin Green Line
Did you know that people in Kenya, Afghanistan and Pakistan are building their own wireless networks out of found materials?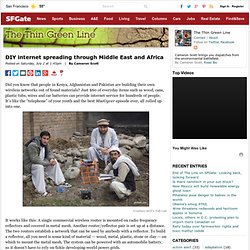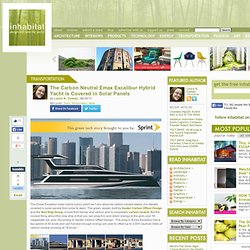 The Carbon Neutral Emax Excalibur Hybrid Yacht is Covered in Solar Panels
The Emax Excalibur solar hybrid luxury yacht isn't shy about its carbon neutral status: it is literally covered in solar panels from prow to stern.
Nico Jara's Pedal-Powered Potenza Concept Vehicle Stores Kinetic Energy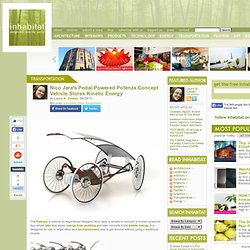 The Potenza, a vehicle by Argentinian designer Nico Jara, is simple in concept: a human-powered four-wheel bike that stores energy from pedaling and later converts it into kinetic energy. It is designed for use in large cities as a zero-emissions way to get around without using a traditional bicycle. The elegant design features four spoked wheels and a canopy up top to protect drivers from the elements.
The one-seater solar aircraft is similar in size to a large plane, but it only weighs as much as a regular car. It is powered by 12,000 solar cells that cover the plane's wings. They absorb the sun's energy, and in turn charge batteries that power the 10-horsepower motors that spin the plane's four propellers.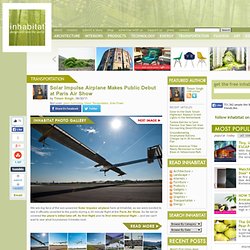 Solar Impulse Airplane Makes Public Debut at Paris Air Show
Green Power Island Could Power Copenhagen Sustainably
The proposed Green Power Island off the coast of Copenhagen seeks to be an alternative energy super center for the country.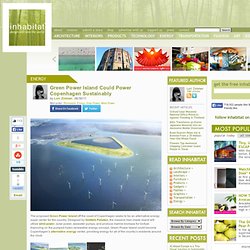 Scientists Developing Talk-Powered Cell Phones
Attention, chatterboxes of the world: one day you may be rewarded for your talkativeness with power to juice up your cell phones.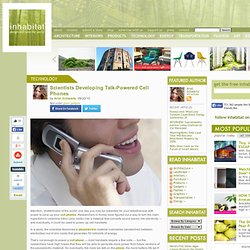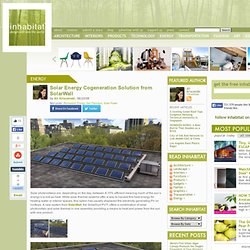 Solar photovoltaics are, depending on the day, between 8-15% efficient meaning much of the sun's energy's is lost as heat.
Solar Energy Cogeneration Solution from SolarWall
You know the old story, right? You come into possession of plans for the Empire's moon-sized space station, and now they've come to capture you.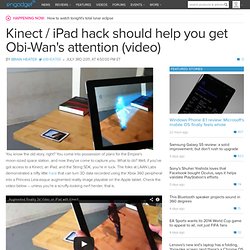 Kinect / iPad hack should help you get Obi-Wan's attention (video)
Harry Kewell in pictures
Pack your bags - we'll be gone for 100 years
I don't think it's at all suspicious that the supergeeks of DARPA, the US military's Defense Advanced Research Projects Agency, which brought us flesh-eating robots and Project Orion – "the spaceship powered by atomic-bomb turds", is now calling for papers for its 100 Year Starship Study. I think it's awesome! Especially because there's a lazy half million in prize money for the best idea.
As a shopper, have you ever pondered what sort of mark-up the retailer has slapped on to the pair of Levi jeans or adidas runners that you're about to try on? Turns out consumers reckon a 35 per cent mark-up by the shop would be fair in order to make a profit, according to a survey by the Australia Institute out today. See list of mark-ups here
Online retailing: retailers' mark-ups under threat
Australian shoppers ripped off says Choice Choice tells retailers they can't put up walls to keep the Internet away PT1M15Shttp://www.smh.com.au/action/externalEmbeddedPlayer?
Aussie Shoppers Ripped off by Retailers: Choice | Online Shopping
Notification: Policy: URL Filtering
iTunes' current top seller, Lady Gaga's Born This Way (bonus track version) sells for $22.99 on Australian iTunes and for $15.99 ($AUD 14.95) on US iTunes. Do you know why we pay more for games, for books, for clothes, for pretty much everything in this country?
How to stop rip-off retailers
Dear Friends Features Deal Island 1999 - The Snapshot Restored Roofs at Wilsons Promontory Letters & Notices Department of Scrounge New Pages & Links
Lighthouses of Australia Project - JUN 01 BULLETIN
Haptic Compass gives you sense of direction, not style
This Surreal Lake Full of Frozen Bubbles Is Actually in Planet Earth