Education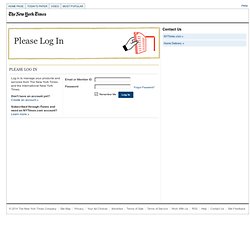 Max Whittaker for The New York Times Sebastian Thrun, left, a Stanford professor, and Andy Brown, a course manager, recording in their studio in Palo Alto, Calif. But this course, Building a Search Engine , is taught by two prominent computer scientists, Sebastian Thrun , a Stanford research professor and Google fellow, and David Evans, a professor on leave from the University of Virginia. The big names have been a big draw. Since Udacity, the for-profit startup running the course, opened registration on Jan. 23, more than 90,000 students have enrolled in the search-engine course and another taught by Mr.
MOOCs, Large Courses Open to All, Topple Campus Walls
ArtistWorks Inc.
"There are many people who would love to augment their education by having access to M.I.T. content, people who are very capable to earn a certificate from M.I.T.," said L. Rafael Reif, the provost, in a conference call with reporters Friday. M.I.T. led the way to an era of online learning 10 years ago by posting course materials from almost all its classes. Its free OpenCourseWare now includes nearly 2,100 courses and has been used by more than 100 million people. But the new "M.I.T.x" interactive online learning platform will go further, giving students access to online laboratories, self-assessments and student-to-student discussions.