Fun
Petit recueil de 18 moisissures argumentatives pour concours de mauvaise foi. Petit recueil de 18 moisissures argumentatives à utiliser sans modération lors des concours de mauvaise foi, par Richard Monvoisin, vice-champion de mauvaise foi 2008, et Stanislas Antczak, champion 2007.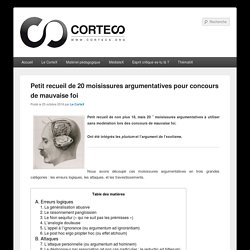 (Certains sophismes sont davantage détaillés dans l'article Logique – Le monde de sophisme). Nous avons découpé ces moisissures argumentatives en trois grandes catégories : les erreurs logiques, les attaques, et les travestissements. A. Erreurs logiques.
Fun Switcher. ClippyJS - Add Clippy or his friends to any website for instant nostalgia. Clippy.js is a full Javascript implementation of Microsoft Agent (AKA Clippy and friends), ready to be embedded in any website.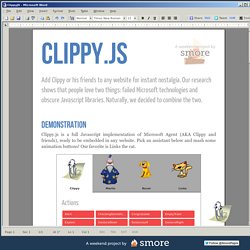 Pick an assistant below and mash some animation buttons! Our favorite is Links the cat.
Tumblr Best Of
Gag + Google = Gaggle. Anti-telemarketing EGBG counterscript. The Direct Marketing sector regards the telephone as one of its most successful tools.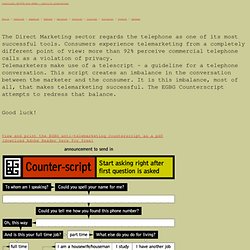 Consumers experience telemarketing from a completely different point of view: more than 92% perceive commercial telephone calls as a violation of privacy. Telemarketers make use of a telescript - a guideline for a telephone conversation. This script creates an imbalance in the conversation between the marketer and the consumer. WikiLF : participez à l'enrichissement de la langue française. YouTube Trends. Google Gravity. OSS 117. OSS 117. Jon Rafman. Lolcats 'n' Funny Pictures of Cats - I Can Has Cheezburger? MANswers | The Ultimate Male Survival Guide | Full Episodes | Spike.
---