Movies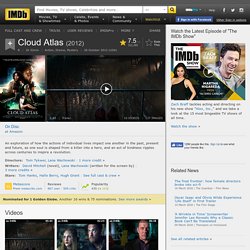 Edit Storyline
Edit Storyline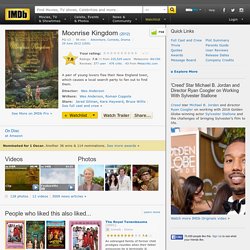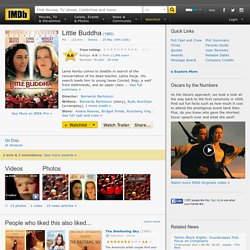 Edit Storyline Lama Norbu comes to Seattle in search of the reincarnation of his dead teacher, Lama Dorje. His search leads him to young Jesse Conrad, Raju, a waif from Kathmandu, and an upper class Indian girl. Together, they journey to Bhutan where the three children must undergo a test to prove which is the true reincarnation.
Little Buddha (1993
Samsara (2011
Trivia According to the filmmakers, Michael Stearns (composer) created his original score for Samsara after the film had been "silently edited" by Ron Fricke and Mark Magidson.
Edit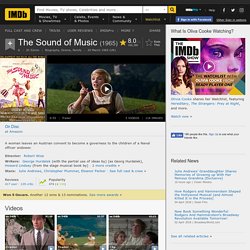 La mélodie du bonheur (1965
«Camille redouble»: Retour vers l'humour drôle et malin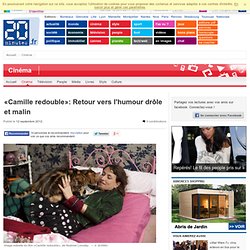 Vous connaissez les «feel good movie»? Ces films conçus pour que le spectateur se sente bien ont été inventés par les Américains. Ils sont parfois drôles mais, le plus souvent, bêtes à manger du chamallow. Noémie Lvovsky réinvente la formule avec Camille redouble, une comédie dont on sort avec la banane sans avoir laissé sa cervelle au vestiaire. Stop ou encore? Camille est une alcoolique en instance de divorce que sa fille ne parvient plus à remonter.
Tu aurais dû écouter ta mère, petite sotte ! - Liste de 24 films par Socinien
Gad Elmaleh ~ Papa est en haut (2008) ~~King[7]Dali~~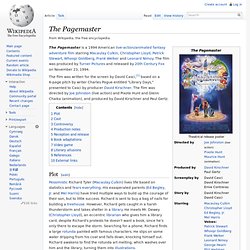 The Pagemaster is a 1994 live-action/animated fantasy adventure film starring Macaulay Culkin, Christopher Lloyd, Patrick Stewart, Whoopi Goldberg, Frank Welker and Leonard Nimoy. The film was produced by Turner Pictures and released by 20th Century Fox on November 23, 1994. The film was written for the screen by David Casci,[1] based on a 6-page pitch by writer Charles Pogue entitled "Library Days," presented to Casci by producer David Kirschner.
The Pagemaster
Edit Storyline Clyde Shelton's family is brutally murdered. The ones responsible are caught.
Que justice soit faite (2009

Chugyeogja (2008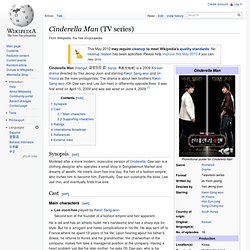 Cinderella Man (TV series)
Cinderella Man (Hangul: 신데렐라 맨; hanja: 男版灰姑娘) is a 2009 Korean drama directed by Yeo Jeong-Joon and starring Kwon Sang-woo and Im Yoona as the main protagonists. The drama is about twin brothers Kwon Sang-woo (Oh Dae-san and Lee Jun-hee) in differently opposite lives.
Changing Partners - Korean movie trailer
Zodiac (2007
Le soliste (2009
Edit Storyline Plot Summary | Plot Synopsis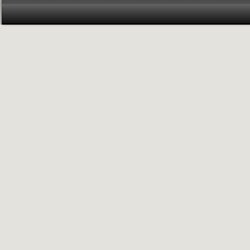 Sanctum - Blu-ray 3D active [Blu-ray]: Amazon.fr: Richard Roxburgh, Alister Grierson: DVD
Sherlock Holmes: Amazon.fr: Jr Robert Downey, Jude Law, Mark Strong, Guy Ritchie: DVD
L'apprenti sorcier: Amazon.fr: Nicolas Cage, Jay Baruchel, Teresa Palmer, Jon Turteltaub: DVD
Hanna (2011
Arrietty: Le petit monde des chapardeurs (2010
Edit
Le Choc des Titans [Blu-ray]: Amazon.fr: Sam Worthington, Liam Neeson, Ralph Fiennes, Mouloud Achour, Louis Leterrier: DVD
Fair Game [Blu-ray]: Amazon.fr: Naomi Watts, Sean Penn, Bruce Mcgill, Doug Liman: DVD
Iron Man 2: Amazon.fr: Robert Downey Jr., Don Cheadle, Gwineth Paltrow, Mickey Rourke, Scarlett Johansson, Sam Rockwell, Jon Favreau: DVD
Le Dernier des templiers: Amazon.fr: Nicolas Cage, Ron Perlman, Stephen Campbell Moore, Dominic Sena: DVD
Au-delà: Amazon.fr: Matt Damon, Cécile De France, Thierry Neuvic, Clint Eastwood: DVD