Shops
GIGANTEX Families
Spot Brand Bicycles
CommuterBikeStore.com is dedicated to providing commuter cyclists the highest quality selection of bicycles and accessories available for all of your commuting needs. We are partnered with leading brands in the bicycle industry who are committed to producing bicycles that a part of everyday living. Bicycles that are used for transportation, a vehicle on two wheels. A bicycle can easily be looked at as a primary or second vehicle.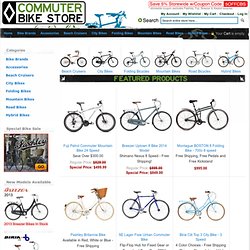 Commuting Bicycles and Accessories
Main Menu my basket Site Search We believe in the positive power of the bicycle. Learn more about how we support the grassroots bicycle movement »
PLANET BIKE - Bicycle Accessories: Home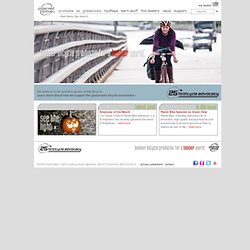 Harris Cyclery-West Newton, Massachusetts Bicycle Shop
When it comes to Brooks, we stock what we sell. No third-party order fulfillment centers. Cette page est également disponible en français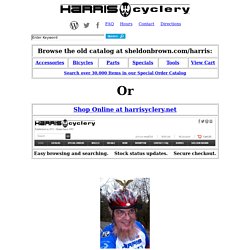 Bike Leagues Build Business Starting a high school mountain bike league in your community is a proven way to boost business for your shop. National Interscholastic Cycling Association (NICA) leagues create cycling families. And the bike shops that sponsor them reap most of the sales. According to a 2011 study by the NICA, 67% of male high school racers inspire their dads to ride, and 37% of female racers get their moms into riding.
QBP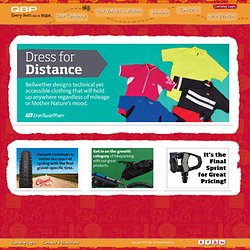 Blackburn / 2011
goods | Portland Design Works
VeloORANGE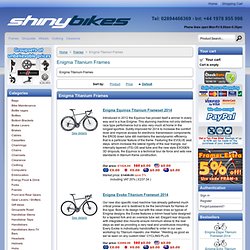 Enigma Etape Titanium Frameset 2014 Much imitated but never equalled, the Etape sets the standard by which others are judged. Our most versatile model and a best seller, the Etape is perfectly suited to the most demanding sportive, the daily commute or a cycle touring holiday, indeed it could well be the only bike that you will ever need. Now further improved for 2014 and featuring double-butted EST tubing as standard and our new internally tapered (IST) seat tube, the Etape has set the bar even higher and still leads the pack.
Enigma Titanium Frames - Shiny Bikes Ltd