Books
The Talmud: Selections: Part Fourth: Proverbs and Sayings of the Rabbis: Sayings of the Rabbis
Sacred Texts Judaism Index Previous Next Buy this Book at Amazon.com The Talmud: Selections, by H. Polano, [1876], at sacred-texts.com p. 286 WOE to the children banished from their father's table.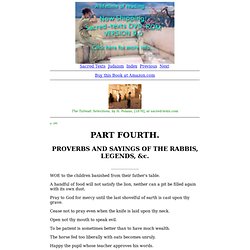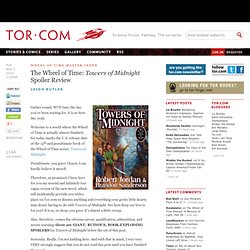 The Wheel of Time: Towers of Midnight Spoiler Review | Tor.com | Science fiction and fantasy | Blog posts
Gather round, WOT fans: the day you've been waiting for, it is so here. Aw, yeah. Welcome to a world where the Wheel of Time is actually almost finished, for today marks the U.S. release date of the 13th and penultimate book of the Wheel of Time series, Towers of Midnight. Penultimate, you guys! I know, I can hardly believe it myself. Therefore, as promised, I have here for you my second and infinitely less vague review of the new novel, which will incidentally provide you with a place on Tor.com to discuss anything and everything your geeky little hearts may desire having to do with Towers of Midnight.
Science Fiction and Fantasy Books, News, Stories, Forum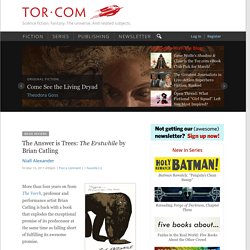 Time is running out for undercover coppers Tony Costain and Kevin Sefton in Paul Cornell's new novel . For years they've been working on exposing Rob Toshack for the kingpin of crime he undoubtedly is, but now that they've infiltrated the upper echelons of his organisation, the powers that be declare an imminent deadline: come hell or high water, they're to take him at midnight tonight. But to date, their target's been smart. The Met, for all their efforts, still don't have anything solid to hold him on.