Bike accessaries
Empire Wool and Canvas Company. True North Mittens. *Icebike Mittens will not be available in the 2013/2014 season.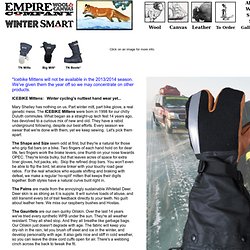 We've given them the year off so we may concentrate on other products. ICEBIKE Mittens: Winter cycling's nuttiest hand wear yet... Mary Shelley has nothing on us. Bike Bag Shop | Bicycle Panniers, Racks and Bags. Paul Component Engineering - Gino Light Mount. Some of the best ideas are the simplest, and the Gino Light Mount is a clever part with a simple design.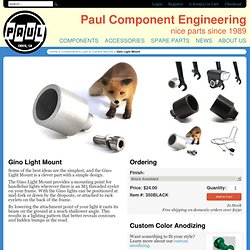 The Gino Light Mount provides a mounting point for handlebar lights wherever there is an M5 threaded eyelet on your frame. With the Gino lights can be positioned at mid-fork or down by the dropouts, or attached to rack eyelets on the back of the frame. By lowering the attachment point of your light it casts its beam on the ground at a much shallower angle. Largest selection of AAA, AA, C, D, 9V nimh Rechargeable Batteries, Chargers, Sanyo, Eneloop, Maha, Imedion, Powerex. Newsletter - The Bike Shop Hub. Ortlieb, Racktime, and Tubus on Sale through August 24 Have you finally realized that the racks, bags, and panniers you own are junk?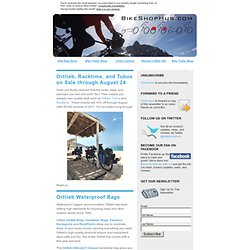 No? PLANET BIKE - Bicycle Accessories: Home. Main Menu my basket Site Search.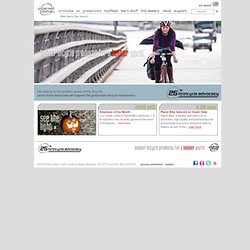 ++ mountain bike components, pedals, wheels, stems, tools :: crankbrothers.com ++ Racktime Front and Rear Racks | Bike Bag Shop. King Cage - Bicycle waterbottle cages handmade in Durango, CO. ERGON BIKE ERGONOMICS. Racktime Front and Rear Racks | Bike Bag Shop.
---