Musique
Welcome to the central location for the most up-to-date information about Recoil & Alan Wilder. The Blog acts as a comprehensive & convenient kick off point, where you can access all of the official Recoil outlets from one place, including the Shunt website, the Facebook page & other social networks, Fan Forums, Recoil's Official Store, YouTube, Soundcloud, Events and much more. Bookmark this site and make it your first port of call for breaking news. 'A Strange Hour' was presented during 2010 & 2011 in 52 cities across the world as part of the 'Selected Events' tour to celebrate 25 years of the Recoil project. Directed and edited by Attila Herkó, 'A Strange Hour In Budapest' is delivered as a Blu-ray only format, presented in two editions : a 'Red edition' black case with twin-option reversible cover art, and a limited DVD-sized deluxe digi-pack.
Shunt - The Official Recoil Website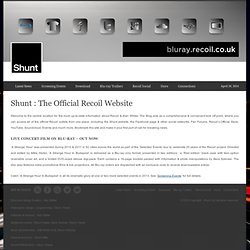 Official Fish site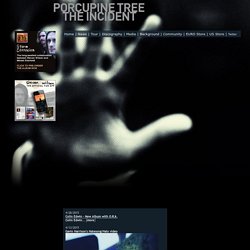 The Raven That Refused To Sing (And Other Stories), the new album from Steven Wilson is now available across the world. The album has been incredibly well received and looks start to chart highly in a number of countries. The Guardian in the UK awarded the album 5/5 stating, 'this album shows Wilson to be one of modern rock's most cunning and soulful protagonists', Visions in Germany named it Album of the Month, hailing Wilson as 'the greatest Prog mastermind of his time!' and Eclipsed awarded the album a very rare 10/10, proclaiming 'if you only buy one album for the rest of your life, buy this one!". The album is available in a number of formats, including CD, CD/DVDV media book, Blu-ray, download and 2LP vinyl editions.