VIPs
Marc Benioff (benioff) on Twitter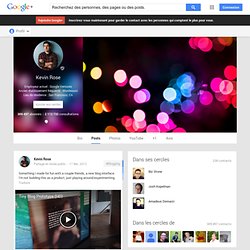 If you haven't heard the news, I'm thrilled to announce that Digg is now in the hands of Betaworks (makers of bitly, chartbeat, news.me, and other great products). I've been a big fan of John Borthwick ( http://foundation.kr/11/ ) for awhile now and I'm excited to see where his team takes the product! To the Digg community and staff.
Kevin Rose - Google+
Kevin Rose (kevinrose
Kevin Rose is an entrepreneur and General Partner at Google Ventures. Previously Kevin founded Digg (acquired by Betaworks), Revision3 (acquired by Discovery Channel), and Milk Inc. (acquired by Google). Kevin currently serves on the board of directors of the Tony Hawk Foundation. He has been featured on the cover of Inc. Magazine, BusinessWeek, and RedHerring.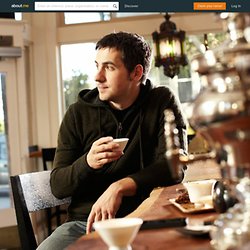 Why trust is the new currency in Age of Context and why Nokia lost it here. In the Age of Context lots of companies will go over the freaky line. What is that line? Where at least some people are uncomfortable with the privacy implications of the service. At EVERY speech I've given about our new book privacy comes up and people tell me they are scared by this new world that we're heading into where systems like Google Now help you based on all sorts of private data, from where you are standing to who has sent you airline plans.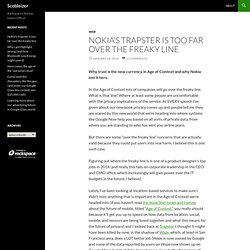 We launched DynamoDB last year to address the need for a cloud database that provides seamless scalability, irrespective of whether you are doing ten transactions or ten million transactions, while providing rock solid durability and availability. Our vision from the day we conceived DynamoDB was to fulfil this need without limiting the query functionality that people have come to expect from a database. However, we also knew that building a distributed database that has unlimited scale and maintains predictably high performance while providing rich and flexible query capabilities, is one of the hardest problems in database development, and will take a lot of effort and invention from our team of distributed database engineers to solve. So when we launched in January 2012, we provided simple query functionality that used hash primary keys or composite primary keys (hash + range).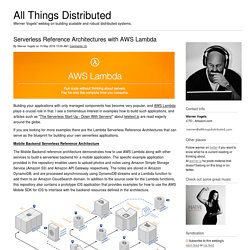 Guest post by Lisa Regan, writer for The Lean Startup Conference. Our fall webcast series concluded on a high note with three extraordinary conversations about the origins and implications of Lean Startup. If you missed these when they went out live, we encourage you to watch them now, as they lay a strong foundation for The Lean Startup Conference, December 9 -11 in San Francisco—less than two weeks from today. You can also listen to any of the webcasts, which, at the suggestion of a webcast attendee, we've turned into podcasts you can stream or download (from iTunes or SoundCloud). None of the webcasts included slides, so the audio versions work really well.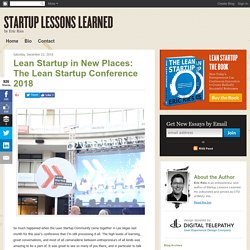 Calacanis
Disney is in talks to acquire Maker Studios for $500m, according to Recode's Peter Kafka. The entertainment giant's recent acquisitions focused on IP: Marvel, Lucasfilm. Maker represents YouTube stars like PewDiePie and iJustine, which could dovetail nicely with Disney's youth-focused TV programming. For Maker and its investors, the time is ripe for sale, with so much traffic reliant on YouTube and little distribution of its own outside of Google.