How to use Daemontools
CD and DVD Burning Software - Alcohol Soft copy and virtual drive software Alcohol 120 and 52% Free Edition
Daemon Tool is a virutal CD drive.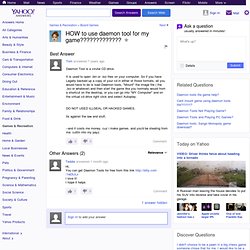 HOW to use daemon tool for my game????????????
How to use daemon tools to install or play a game - Windows Software
Daemon Tools is a small program that allows you to create CD / DVD World: logical units (not logical and physical) to use copies of backups stored on your hard disk as if it s As regards the original discs and not having to constantly insert the CD / DVD drive issues. This is how this simulator readers: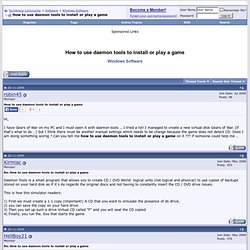 Board Message
DAEMON Tools is a CD/DVD emulator which can back up physical CD/DVD/HD DVD/Blu-ray discs into "virtual discs" or so called "disc image" files. It is also compatible with images created by other burning software and it supports a variety of image types. A virtual disc has much better access rates than a physical one in a corresponding physical drive because the reading speed of a virtual CD/DVD/HD DVD/Blu-ray-ROM is 50x faster compared to normal drive.
CD Media World - CD/DVD Utilities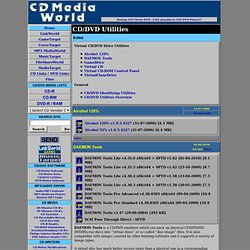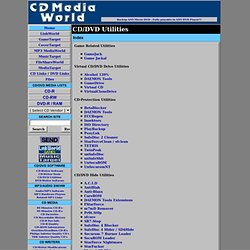 Game Jackal allows you to play your favorite games without having to insert the CD each time you want to play.
CD Media World - CD/DVD Utilities
Hamachi:Company Of Heroes - LogMeInWiki.com
Introducing new DAEMON Tools Lite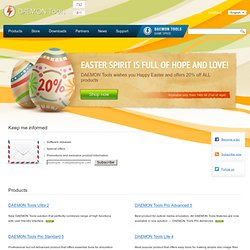 Company of Heroes - NoCD No-CD No-DVD Trainers & Game Fixes
How to run PC games without their CD's