Zerodev
TQ
Nothing much
Mind Mapping Software - Create Mind Maps online - MindMeister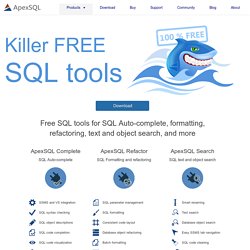 Free SQL Add-ins for SQL Auto-complete, formatting, refactoring, text and object search, and more Great software We strive to ensure that even though these tools are Free, we still strive for a "Best of Class" product, including, performance, usability, and quality in its respective product class.
Free SQL Server tools
Adhamox iPhone
تعلم برمجة الآيفون ٢٠١٤: الحلقة ٢ السلام عليكم.. الحلقة الثانية سريعًأ :) اليوم نتعرف على واجهة الإكس كود.. نيتي إن شاء الله أن أنشر درسًا كل يوم أحد.. واليوم هو البداية.. أتمنى أن تشاركوا هذه الدورة مع أصدقائكم ..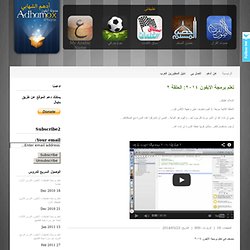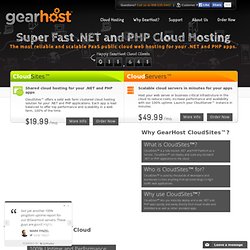 CloudSites™ is a fully hosted .NET and PHP Platform as a Service. CloudSites™ can deploy and scale any standard .NET or PHP application to the cloud. CloudSites™ is used by thousands of developers and businesses to host anything from personal blogs to high traffic web applications. CloudSites™ lets you instantly deploy and scale .NET and PHP apps quickly and easily directly from Visual Studio and WebMatrix as well as other standard apps.
GearHost - Windows Cloud Web Hosting Experts 100% Uptime
Resources