Learning Management Systems
e-Learning Advice, Training Consultancy and LMS / VLE Solutions - e-learningcentre.co.uk
Resource Library
List of Learning Management Systems, LMS
e-Learning A Learning Management System (LMS) is software that automates the administrative tasks of training, such as registering users, tracking courses in a catalog, recording data, charting a user's progress toward certification, and providing reports to managers. These system also serve as a platform to deliver eLearning to students. Popular LMS Systems There are many Learning Management Systems on the market, and their prices and functionality vary greatly.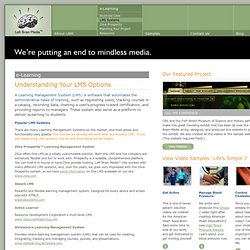 Open Learning Management Systems: Sakai and Canvas—Serious Contenders to Moodle? The open learning management system (LMS) landscape continues to change at a rapid pace.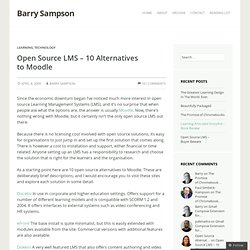 Online Collaborative Course Authoring
UdutuTeach & Udutu Learn: Facebook Plugins UdutuTeach allows you to import courses from myUdutu, manage which people can take your courses, and track the learners' progress. UdutuLearn lets you view courses that you have been given access to and shows your progress. First, you need to learn how UdutuTeach and UdutuLearn can help you deliver your online courses. Then, you will need to install the UdutuTeach and UdutuLearn Facebook plugins.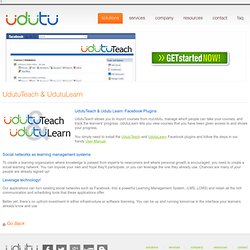 GetStarted | Mindflash Training Management System