Art
TeXture - Rough Scratched Wood. How to Build a Pencil Crossbow & JinSpiration. The hand - StumbleUpon. The hands are a notorious source of frustration.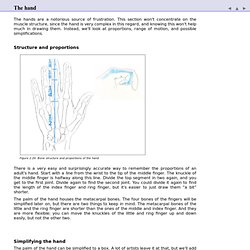 This section won't concentrate on the muscle structure, since the hand is very complex in this regard, and knowing this won't help much in drawing them. Instead, we'll look at proportions, range of motion, and possible simplifications. Figure &Gesture Drawing Tool - StumbleUpon. 50 Mind Blowing Sketches | Penny's Daybook | www.PennysDaybook.com - StumbleUpon. Critic, "I'm an artist myself and" Argument from authority – always a logical fallacy, but even worse when it's in a subjective field where there arguably can't be any authorities.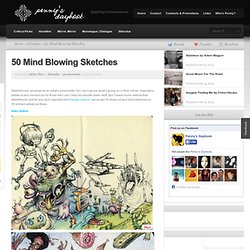 "I hate it when people who aren't artists assume anything someone puts out there is 'mind-blowing'." – incredibly condescending, don't you think? And besides, "assumes" that it is mind-blowing? If the person who posted these pieces had his mind figuratively blown by them, then how can they not be mind-blowing? Who are you to say that they are not, in the face of reality and facts?
Vidéo
Silk - StumbleUpon. Sélection : Atelier d'animation image par image. Apprenez à animer — une image à la fois Vivez l'expérience de l'atelier en ligne sur l'animation image par image offert par l'Office national du film du Canada.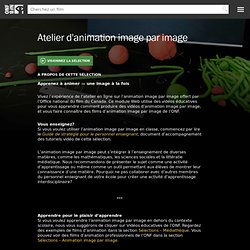 Ce module Web utilise des vidéos éducatives pour vous apprendre comment produire des vidéos d'animation image par image, et vous faire connaître des films d'animation image par image de l'ONF. Vous enseignez? Si vous voulez utiliser l'animation image par image en classe, commencez par lire le Guide de stratégie pour le personnel enseignant, document d'accompagnement des tutoriels vidéo de cette sélection. L'animation image par image peut s'intégrer à l'enseignement de diverses matières, comme les mathématiques, les sciences sociales et la littératie médiatique. Landscape Near Figueras, 1910. CORNO STUDIO - Paintings of the human body.
Meet the Sharpie King | Sharpie Markers Official Blog. Sharpie King, a.k.a.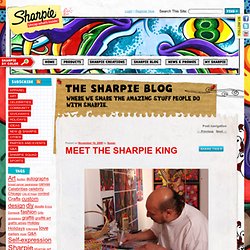 Immy Mellin, hard at work on his next Sharpie creation His name is Immy Mellin but artists and fans alike know him as the Sharpie King. His Sharpie marker moniker is the result of his passionate use of Sharpie markers in all of his art. We found Immy on Flickr.com and were absolutely amazed at just what can be done with Sharpie markers – his work is nothing short of artistic genius! Read on to learn more about Immy and his work. Man decorates basement with $10 worth of Sharpie | Health. When Charlie Kratzer started on the basement art project in his south Lexington home, he was surrounded by walls painted a classic cream.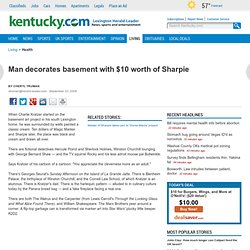 Ten dollars of Magic Marker and Sharpie later, the place was black and cream and drawn all over. There are fictional detectives Hercule Poirot and Sherlock Holmes, Winston Churchill lounging with George Bernard Shaw — and the TV squirrel Rocky and his less adroit moose pal Bullwinkle. Learn to draw - StumbleUpon. The drawings of Leonardo da Vinci - StumbleUpon.
---