Illustrations
Audrey Kawasaki's Creative Workspace (11 pics)
The Art of Travis Louie
Hiroshi Mori
Cath Riley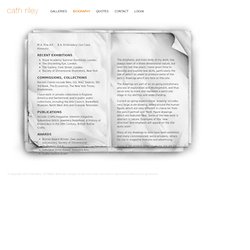 M.A. Fine Art. B.A.
Small Sketchbook 2010 on the Behance Network
Moleskine Sketches
Moleskine 2
50 Sketches
Critic, "I'm an artist myself and" Argument from authority – always a logical fallacy, but even worse when it's in a subjective field where there arguably can't be any authorities.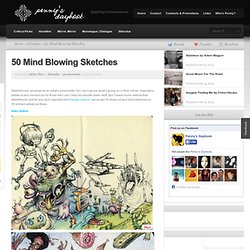 We love cheesecake, but especially when it packs a bit of a kick. Aly Fell's pinup art includes robots, zombie-slayers, vampires, witches, demons and supervillains.
Pinup art that kicks you in the teeth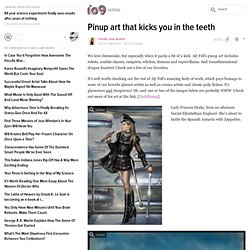 Art of Miniature: 10 Uncanny Ultra-Small Artworks
Art of Miniature: 10 Uncanny Little Ultra-Small Artworks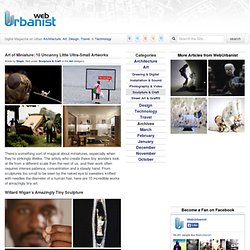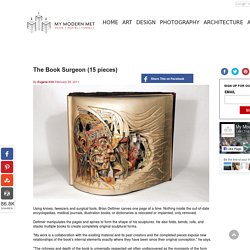 The Book Surgeon
Using knives, tweezers and surgical tools, Brian Dettmer carves one page at a time. Nothing inside the out-of-date encyclopedias, medical journals, illustration books, or dictionaries is relocated or implanted, only removed.