Illustrations
Audrey Kawasaki's Creative Workspace (11 pics)
The Art of Travis Louie
The Creature Show will be up at Roq La Rue Gallery until the end of May 2312 2nd Ave. Seattle, WA 98121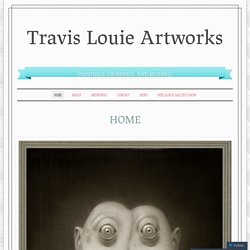 Hiroshi Mori
Cath Riley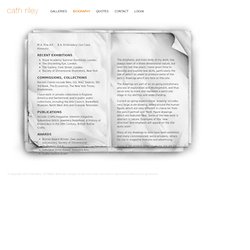 M.A. Fine Art. B.A.
Small Sketchbook 2010 on the Behance Network
Moleskine Sketches
Moleskine 2
50 Sketches
Critic, "I'm an artist myself and" Argument from authority – always a logical fallacy, but even worse when it's in a subjective field where there arguably can't be any authorities. "I hate it when people who aren't artists assume anything someone puts out there is 'mind-blowing'." – incredibly condescending, don't you think? And besides, "assumes" that it is mind-blowing? If the person who posted these pieces had his mind figuratively blown by them, then how can they not be mind-blowing? Who are you to say that they are not, in the face of reality and facts?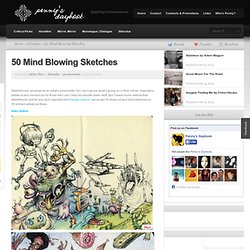 We love cheesecake, but especially when it packs a bit of a kick. Aly Fell's pinup art includes robots, zombie-slayers, vampires, witches, demons and supervillains. And transdimensional dragon hunters! Check out a few of our favorites. It's well worth checking out the rest of Aly Fell's amazing body of work, which pays homage to some of our favorite glamor artists as well as comics artists and classic pulp fiction. It's glamorous and dangerous!
Pinup art that kicks you in the teeth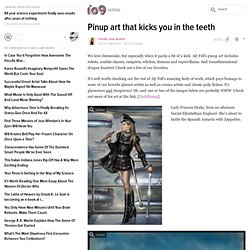 Art of Miniature: 10 Uncanny Ultra-Small Artworks
Art of Miniature: 10 Uncanny Little Ultra-Small Artworks Article by Steph, filed under Sculpture & Craft in the Art category. There's something sort of magical about miniatures, especially when they're strikingly lifelike. The artists who create these tiny wonders look at life from a different scale than the rest of us, and their work often requires intense patience, concentration and a steady hand. From sculptures too small to be seen by the naked eye to sweaters knitted with needles the diameter of a human hair, here are 10 incredible works of amazingly tiny art.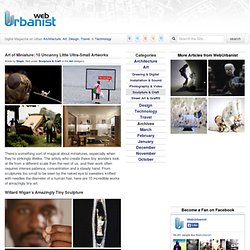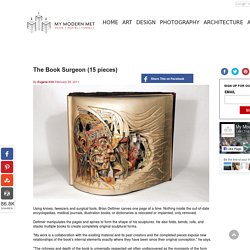 The Book Surgeon
Using knives, tweezers and surgical tools, Brian Dettmer carves one page at a time. Nothing inside the out-of-date encyclopedias, medical journals, illustration books, or dictionaries is relocated or implanted, only removed. Dettmer manipulates the pages and spines to form the shape of his sculptures. He also folds, bends, rolls, and stacks multiple books to create completely original sculptural forms. "My work is a collaboration with the existing material and its past creators and the completed pieces expose new relationships of the book's internal elements exactly where they have been since their original conception," he says. "The richness and depth of the book is universally respected yet often undiscovered as the monopoly of the form and relevance of the information fades over time.