Stuff to learn
Ctrl+Paint - Digital Painting Simplified - Home. DIY Screen Printing How-to | ThreadBanger - D.I.Y Fashion & Style. Upload Tumblr Subscription preferences.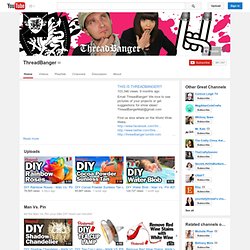 What can you learn on youtube? - Teh uber1337 Soup - StumbleUpon. 100 Amazing How-To Sites to Teach Yourself Anything | Rated Colleges - StumbleUpon. Posted by Site Administrator in Online Learning May 7th, 2009 Learning new skills and expanding your knowledge doesn't have to cost you an arm and a leg.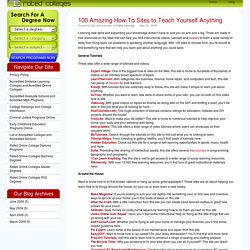 There are loads of free resources on the Web that can help you find instructional videos, tutorials and classes to learn a wide variety of skills from fixing basic car problems to speaking another language. With 100 sites to choose from, you're bound to find something here that will help you learn just about anything you could want. General Tutorials These sites offer a wide range of tutorials and videos.
---