NEW IDEAS
The first email I send to every new member of the Living for Monday community ends in the same question, every time: "What is the number one thing holding you back from creating more purpose and fulfillment in your life?" I get a wide variety of answers to this question, as you might imagine. Some people say time.
Mastermind Groups: How to Consistently Surround Yourself with Remarkable People - Living for Monday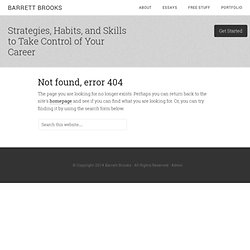 "Like letters from a long-lost pen pal.
The one-page career "cheat sheet."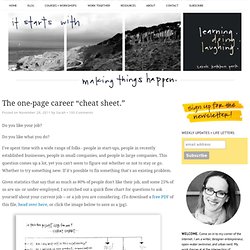 OpenInvo: unexpected innovation. unexpected opportunity.
Hexagonal Storage
post written by: Marc Chernoff Email The web is a powerful resource that can easily help you learn new skills. You just have to know where to look. Sure, you can use Google, Yahoo, or Bing to search for sites where you can learn new skills