NETWERKEN
PROskore - Your Professional Reputation
Editor's note: A version of this article previously appeared at KISSmetrics.com. Social media is everywhere. It's in our homes, places of worship, schools and, of course, our businesses. Everywhere you look, people are using social media and are talking about it.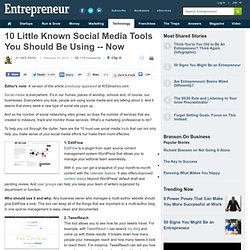 Amiando: Event Registration Form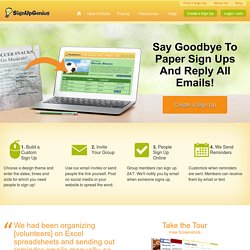 Are you still making these mistakes? Reply-All Emails: Multiple messages annoy your volunteers and cause confusion when people reply at once. Paper Sign Up Sheets: Inconvenient, as members only sign up at an event. No reminders means people often forget.
Sign ups for events, ...
easy online dot voting -- no registration needed
Endorse.me
How To Make The Most Out Of LinkedIn
Screenshot By default, LinkedIn gives your profile a wonky URL with a bunch of numbers and letters. To help clean it up, you can choose a custom URL for your public profile.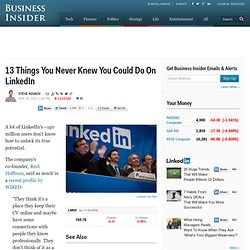 LinkedIn Search
Hoe maak je een pocket-cv?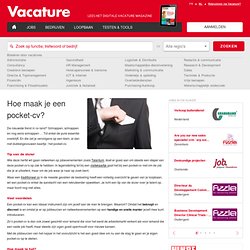 De nieuwste trend in cv-land? Schrappen, schrappen en nog eens schrappen … Tot enkel de pure essentie overblijft. En die zet je vervolgens op een klein, al dan niet dubbelgevouwen kaartje : het pocket-cv. Tip van de sluier Wie deze herfst wil gaan netwerken op jobevenementen zoals Talentum, doet er goed aan om steeds een stapel van deze pocket-cv's op zak te hebben.
Tear-em-off Business Cards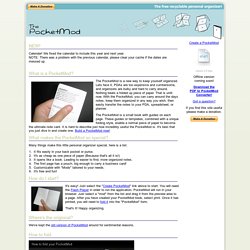 Calendar! We fixed the calendar to include this year and next year. NOTE: There was a problem with the previous calendar, please clear your cache if the dates are messed up. What is a PocketMod? The PocketMod is a new way to keep yourself organized.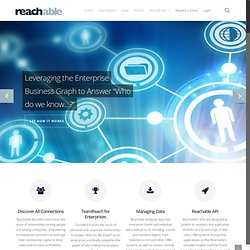 Reachable was founded to help business people leverage their relationships to get business done faster and more efficiently. We did not set out to build a social network with many intrusions into people's busy lives. Just the most powerful tool ever built to figure out who can help you get things done, in sales, business development, recruitment and other fields. Our team has experience in sales, business development, social networking, operations planning, artificial intelligence and interactive design.
Reachable