NETWERKEN
The 20-20-60 approach to job hunting. Photo credit: violetkaipa, Shutterstock If you're job hunting, you might have your own rhythm that looks something like this: Refresh Idealist.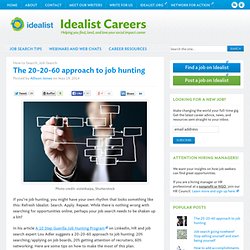 Search. Apply. Repeat.
PROskore - Your Professional Reputation. ResumUP.com | Know what it takes. 10 Little Known Social Media Tools You Should Be Using -- Now. Editor's note: A version of this article previously appeared at KISSmetrics.com.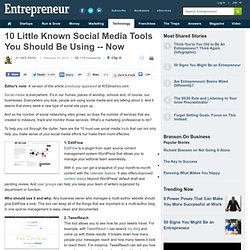 Social media is everywhere. It's in our homes, places of worship, schools and, of course, our businesses. Everywhere you look, people are using social media and are talking about it. Amiando: Event Registration Form. Sign ups for events, ... Are you still making these mistakes?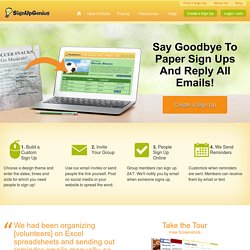 Reply-All Emails: Multiple messages annoy your volunteers and cause confusion when people reply at once. Paper Sign Up Sheets: Inconvenient, as members only sign up at an event. No reminders means people often forget. BranchOut - Career Networking on Facebook. Easy online dot voting -- no registration needed. Endorse.me. LinkedIn. How To Make The Most Out Of LinkedIn. Visualize your LinkedIn network.
LinkedIn Search. Naymz: Measure & Manage your reputation. Hoe maak je een pocket-cv? De nieuwste trend in cv-land?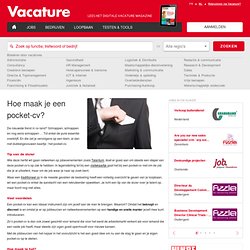 Schrappen, schrappen en nog eens schrappen … Tot enkel de pure essentie overblijft. En die zet je vervolgens op een klein, al dan niet dubbelgevouwen kaartje : het pocket-cv. Tip van de sluier Wie deze herfst wil gaan netwerken op jobevenementen zoals Talentum, doet er goed aan om steeds een stapel van deze pocket-cv's op zak te hebben. Tear-em-off Business Cards.
PocketMod: The Free Recyclable Personal Organizer. Reachable. FUNDRAISING.
---