LANGUAGES - TALEN
The Secret to Learning a Language in 10 Days- Revealed!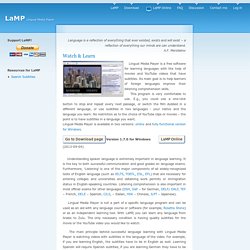 Lingual Media Player | Wath & Learn languages: English, Spanish, German, French, Arabic, Hebrew, Japanese, Chinese, etc.
Language is a reflection of everything that ever existed, exists and will exist – a reflection of everything our minds are can understand. A.F. Merzliakov Lingual Media Player is a free software for learning languages with the help of movies and YouTube videos that have subtitles. Its main goal is to help learners of foreign languages improve their listening comprehension skills. This program is very easy to use.
(HUGE) LANGUAGE PORTAL
Free Educational Videos for K-12 Students
Welcome to fsi-language-courses.org - the home for language courses developed by the Foreign Service Institute. This site is dedicated to making these language courses freely available in an electronic format. ; it is an independent, non-profit effort to foster the learning of worldwide languages. Courses here are made available through the private efforts of individuals who are donating their time and resources to provide quality materials for language learning. Catching Up January 16, 2011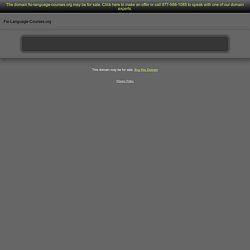 Simply amazing. The flashcards are smooth, there are many different types of studying tools, and there is a great search engine. I praise you on the awesomeness. - Dennis I have been getting MUCH better grades on all my tests for school. Flash cards, notes, and quizzes are great on here.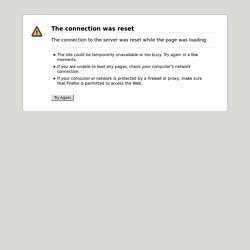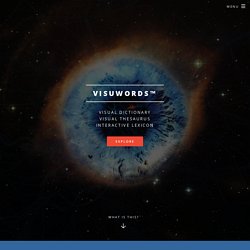 Visuwords™ online graphical dictionary — Look up words to find their meanings and associations with other words and concepts. Produce diagrams reminiscent of a neural net. Learn how words associate. Enter words into the search box to look them up or double-click a node to expand the tree.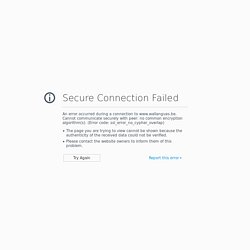 Pour son premier anniversaire, Wallangues organise un concours exceptionnel et offre à tous les apprenants une chance de remporter un citytrip de 2 nuits pour 2 personnes dans une des villes suivantes : Cologne, Amsterdam, Paris ou Londres. 1 heure de Wallangues = 1 chance supplémentaire Pour participer, il vous suffit de suivre les cours sur www.wallangues.be et pour chaque heure de cours suivie, vous aurez une chance supplémentaire d'être tiré au sort (jusqu'à maximum 10 chances). Le concours prendra fin le 31 décembre 2012 et le nom du gagnant sera connu le 31 janvier 2013.
Create personal collection of foreign words and phrases that you want to learn. You can create unlimited number of collections and share them with friends. Learn your words using customizable set of exercises. You can practice all possible activities: reading, writing, listening, using words in proper context.
Synonyms: house Definition: play in which children take the roles of father or mother or children and pretend to interact like adults Usage: the children were playing house Hypernyms: child's play, play Definition: activity by children that is guided more by imagination than by fixed rules Usage: Freud believed in the utility of play to a small child Synonyms: house Definition: a dwelling that serves as living quarters for one or more families Usage: he has a house on Cape Cod; she felt she had to get out of the house Hypernyms: building, edifice Definition: a structure that has a roof and walls and stands more or less permanently in one place Usage: there was a three-story building on the corner; it was an imposing edifice Hypernyms: dwelling, dwelling house, domicile, habitation, home, abode Definition: housing that someone is living in Usage: he built a modest dwelling near the pond; they raise money to provide homes for the homeless
Synonyms for house