Lifehacker_Tools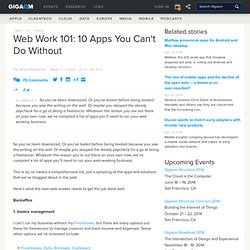 So you've been downsized. Or you've bailed before being booted because you saw the writing on the wall. Or maybe you skipped the steady paycheck for a go at being a freelancer. Whatever the reason you're out there on your own now, we've compiled a list of apps you'll need to run your web-working business. This is by no means a comprehensive list, just a sampling of the apps and solutions that we've blogged about in the past.
Archive Web Work 101: 10 Apps You Can't Do Without «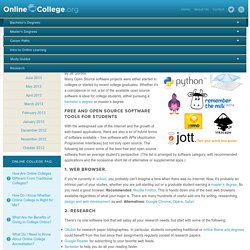 By Jill Gordon Many Open Source software projects were either started in colleges or started by recent college graduates. Whether it's a coincidence or not, a lot of the available open source software is ideal for college students, either pursuing a bachelor's degree or master's degree. Free and Open Source Software Tools for Students
map your digital landscape!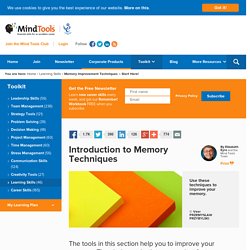 Use your whole mind to remember. © iStockphoto/Yakobchuk The tools in this section help you to improve your memory. They help you both to remember facts accurately and to remember the structure of information.
Running a business for yourself means you have to be inventive and always on the lookout for a new and better way to get things done. Innovation junkies, take note: the Internet has a lot to offer. From invoicing to marketing, these are tools that freelancers need to know about. Organization