Hobbies
End Evil Politics: Firearm Statistics and Gun Control
International Gun Statistics Gun control is an important issue which people tend to feel very strongly about. Gun supporters have emailed me and I´ve read abuse on pro-gun forums because of this page. Most of the detractors are ignorant and instead of making anything approaching an actual argument they just curse and rant, usually with no awareness of grammar or spelling. Occasionally someone has an actual argument with you, they try to defend their point of view and this can lead to an interesting debate. Below I´ve laid out some classic anti-gun arguments and pro-gun arguments and answered them.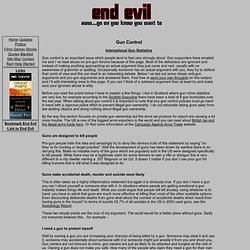 GUNS - Myths, Facts and Statistics
undefined If you need 300 guns to shoot a deer, may be hunting is not your sport. "If guns were the answer to the threat of violent crime, we'd sell them at police headquarters."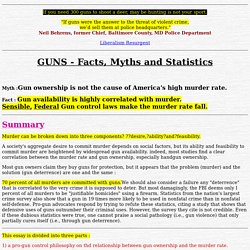 P1160670
For this option, you will need to obtain a webcam software program. A few webcams come with free webcam software. My cameras now use TinCam which costs $19.00 US. Check my webcam software page for a few options, or search the web for Webcam Software. Prices can run from free or just a few dollars to very expensive, depending on brand, version and how you plan to use the software. Step 2 Option 3
How To Set Up A WebCam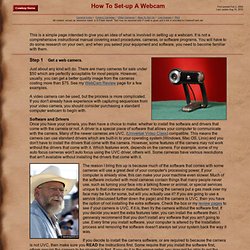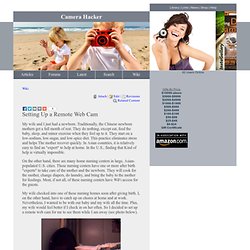 Wiki Attach | Edit | Revisions
Camera Hacker: Setting Up a Remote Web Cam
Group conversations around images, documents, and videos
Locked-Out.jpg (JPEG Image, 630x241 pixels)