Drinks
Family.gif (GIF Image, 1193 × 1018 pixels) Mild Mannered Ale - Beer Recipes. Definitions: Batch Size: The amount of beer present by the end of your batch.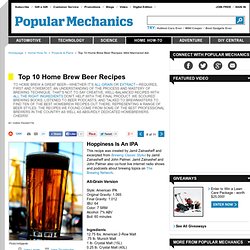 Original Gravity (OG): The amount of sugars present in the wort before the yeast is pitched Final Gravity (FG): The amount of residual sugars present in the beer after fermentation. Summer Fruit Sangria.
Iced Coffee
Apple Cider. Fruit-Based Drinks. Cocktails. Beer.
---