Design
NOTCOT.ORG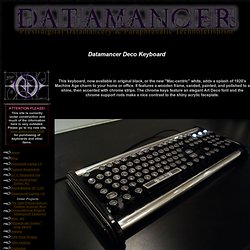 "The keyboard arrived today and looks great!
Technical Art and Steampunk Contraptions
French By Design
Looks like good Tea Infuser by Pablo Matteoda
p_secret stash 2010 - yiting cheng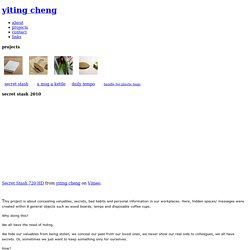 Secret Stash 720 HD from yiting cheng on Vimeo . T his project is about concealing valuables, secrets, bad habits and personal information in our workplaces. Here, hidden spaces/ messages were created within 8 general objects such as wood boards, lamps and disposable coffee cups.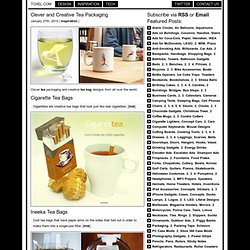 Clever and Creative Tea Packaging
Clever tea packaging and creative tea bag designs from all over the world. Cigarette Tea Bags Cigarettea are creative tea bags that look just like real cigarettes. [link] Ineeka Tea Bags
Contemporary Lighting & Home Accessories
Color Scheme Designer 3
Library information desk
Inspiration Pad on the Behance Network
philco PC retro desktop by schultzeworks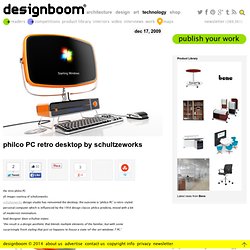 the retro philco PCall images courtesy of schultzeworks schultzeworks design studio has reinvented the desktop. the outcome is 'philco PC' a retro-styled personal computer which is influenced by the 1954 design classic philco predicta, mixed with a bit of modernist minimalism. lead designer dave schultze states: 'the result is a design aesthetic that blends multiple elements of the familiar, but with some surprisingly fresh styling that just so happens to house a state-of-the-art windows 7 PC.'
Tapi by Dreamfarm
Water Shade by Yitu Wang
This project is completely apolitical. It IS literally a gate of water.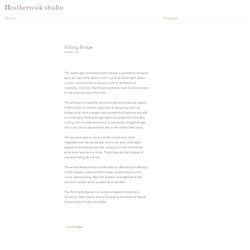 Rolling Bridge « Heatherwick Studio
London, UK
Sealing With A Hinge So far you have been sealing your cartons with either duct tape or normal transparent scotch tape.
X – tape, Hinge Print Tape by Hyoungmin Park & Jeongmin Lee for mmiinn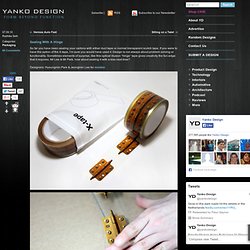 Well Done: a food company annual report that has to be cooked first
Croatian creative agency Bruketa & Zinić have designed an annual report for food company Podravka that has to be baked in an oven before it can be read.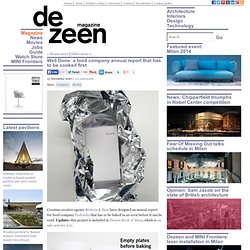 34 Cleverly Designed Inventions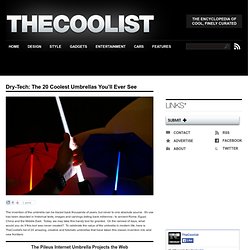 Dry-Tech: The 20 Coolest Umbrellas You'll Ever See
Dry-Tech: The 20 Coolest Umbrellas You'll Ever See
4thamendmentwear
History of the Coca Cola bottle
This Awesome Urn Will Turn You into a Tree After You Die | Design for Good
Lost & Found: Comfy Chair Cushioned with Built-In Storage
Men: Pee And Wash In The Same Fixture!
13 sites to get your creative juices flowing | dreambeaker
Imaginative Package Designs - Design
Tea-time – Tea Steeper Design by Pengtao Yu
Creative and Unusual Cutlery Designs
SWYP: See What You Print on Vimeo
Awesome-Things_5.jpg (JPEG Image, 589 × 600 pixels)