E
Eavesdr0p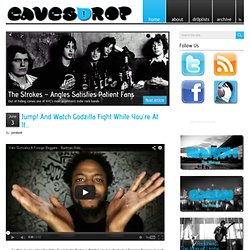 So this music video for Vato Gonzalez's Badman Riddim (Jump) featuring Foreign Beggars is just awesome. There are poorly costumed monsters, cardboard cities, and cute Asian girls. Yeah, I know, sweet right?
EARMILK.COM
Caitlin Park x Faux Pas Composer and serial instrument-fiddler Tim Shiel, who has recently been trotting the globe with Gotye, is compiling an album of remixes to celebrate several years of being the electronic somebody we used to know as Faux Pas. First grab is a serious little house rub of Sydney folktronic (non-ironically labelled, honest) artist Caitlin Park: Caitlin [...]
Electrorash | indie / electro / techno / disco Electric Zoo Top 20 Singles & EPs of 2013 20. 'El Portal' Anthony Naples // The Trilogy Tapes (BUY) 19.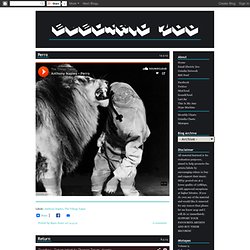 Electric Zoo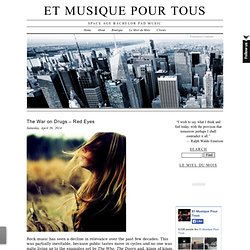 Et Musique Pour Tous
I'm not guilty You're the one who's guilty The lawmakers and politicians The Colombian druglords All you who lobby against making drugs legal Just like you did with alcohol during the prohibition You're the one who's guilty -Nino Brown, New Jack City (1991) There are several things that I realize and think about every day. They're all mostly spurred by the fact that I reside in and remain prideful of New York City, but they have to do with all facets of life. Today, I thought for a long time about the history of Ancient Egyptians. Many find the idea of Ancient Egypt extremely fascinating.
Eardrums music
Here's the big one! In a year that was shifted in favour of excellent albums, there were still a heap of songs that stood out from the pack. The top songs of the year came from a multitude of genres, so if you're looking for 'the best of Disco' or 'the best of ElectroPop' you're not going to find it here, but these outfits were making some standout, human, emotional electronic music this year. Twelve months is a long time, so, as ever, we probably missed something rounding up the year. Apologies to the missing, or the overlooked. But what's done is done, and we're happy with the end result.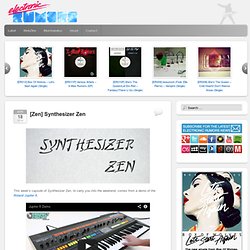 electronic rumors