Surrealist Art
Art has always been an integral part of humanity's great quest for knowledge. The interchange of knowledge between artists and scientists has led to many of our most important advances. For example: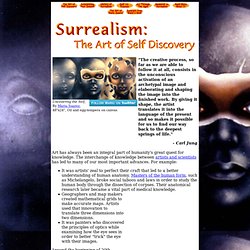 Surrealism: The Art of Self Discovery
27 Extraordinary Surreal Illustrations of Women
Salvador Dalí - Wikipedia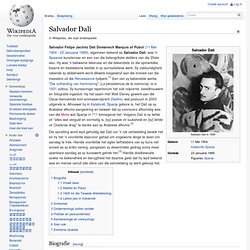 Salvador Felipe Jacinto Dalí Domènech Marquis of Pubol (11 Mei 1904 - 23 Januarie 1989), algemeen bekend as Salvador Dalí, was 'n Spaanse kunstenaar en een van die belangrikste skilders van die 20ste eeu. Hy was 'n bekwame tekenaar en die bekendste vir die opmerklike, bisarre en beeldskone beelde in sy surrealistiese werk. Sy vakkundigheid rakende sy skilderwerk word dikwels toegeskryf aan die invloed van die meesters uit die Renaissance-tydperk.[1] Een van sy bekendste werke, "Die volharding van herinnering" (La persistencia de la memoria), is in 1931 voltooi. Sy kunssinnige repertorium het ook rolprente, beeldhouwerk en fotografie ingesluit.
Salvador Dali Online
Salvador Dali Quotes
Salvador Dali: Biography, painting, galleries, posters, and anaglyph