Personal mythology
Your Personal Mythology
Myth. What is it? In its true sense, myth pertains and is limited to the gods while legend applies to humanity, the heroes.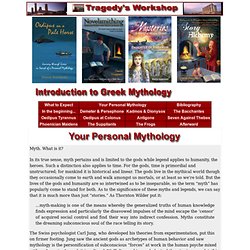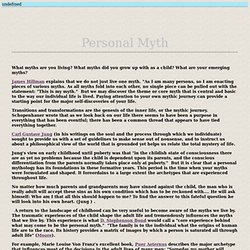 What myths are you living?
Personal Mythology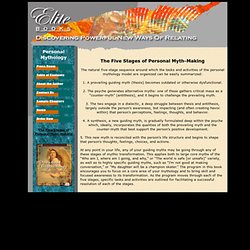 The Five Stages of Personal Myth-Making The natural five-stage sequence around which the tasks and activities of the personal mythology model are organized can be easily summarized:
Personal Mythology
In 1926, Carl Einstein used the term "private mythology" to describe the worldview of the painter Paul Klee , especially as Klee formulated it in his world.
Personal mythology