Science
Chimpanzee vs. Human child learning (1/2)
Evolution IS a Blind Watchmaker
Atheism
Is the Universe Fine Tuned for Life?
Why Common Design Common Designer = FAIL
The God Helmet - from "Through the Wormhole"
Miller–Urey experiment
The experiment The Miller-Urey experiment [ 1 ] (or Urey–Miller experiment ) [ 2 ] was an experiment that simulated the conditions thought at the time to be present on the early Earth , and tested for the occurrence of chemical origins of life . Specifically, the experiment tested Alexander Oparin 's and J.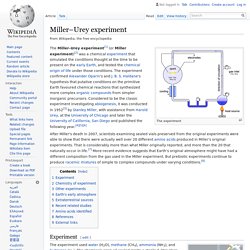 "Ad populum" redirects here.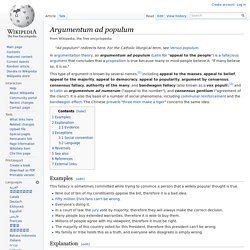 Argumentum ad populum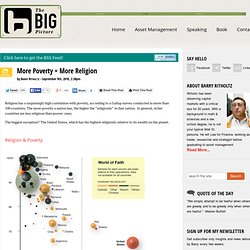 Religion has a surprisingly high correlation with poverty, according to a Gallup survey conducted in more than 100 countries.
More Poverty = More Religion