Atheism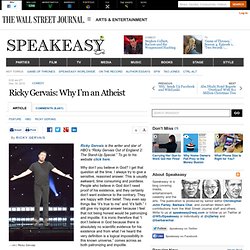 By Ricky Gervais Ricky Gervais Ricky Gervais is the writer and star of HBO's "Ricky Gervais Out of England 2: The Stand-Up Special." To go to his website click here . Why don't you believe in God? I get that question all the time.
October 19, 2010 |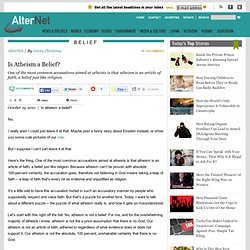 Is Atheism a Belief? | Belief
Are Atheists The Most Discriminated Against Minority? | Rationalists's Blog
Here's a link to a pdf of the original paper: http://files.meetup.com/1514028/Research%20Article%20related%20to%20Atheism.pdf by zbazarsky Nov 25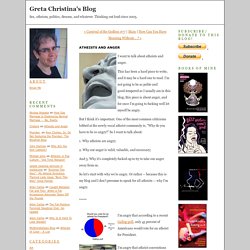 I want to talk about atheists and anger. This has been a hard piece to write, and it may be a hard one to read. I'm not going to be as polite and good-tempered as I usually am in this blog; this piece is about anger, and for once I'm going to fucking well let myself be angry. But I think it's important.