Revolutionary
Terrorists control The White House
Ron Paul Videos - Ron Paul Flix - 2012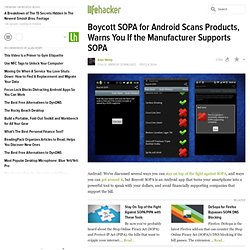 Android: We've discussed several ways you can stay on top of the fight against SOPA , and ways you can get around it , but Boycott SOPA is an Android app that turns your smartphone into a powerful tool to speak with your dollars, and avoid financially supporting companies that support the bill.
Boycott SOPA for Android Scans Products, Warns You If the Manufacturer Supports SOPA
Buddy Roemer Interview - Rachel Maddow 9-06-2011
Baton Rouge, LA –Governor Buddy Roemer issued the following statement regarding the suspension of his Presidential Campaign: After 17 months of a wonderful campaign, the lack of ballot access in all 50 states makes the quest impossible for now.
"Washington is bought and sold like a sack of potatoes" Gov. Buddy Roemer, Dylan Ratigan Show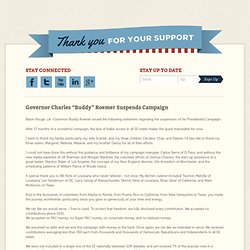 "Stand Up Mr. President and Practice What You Preach"- Gov. Buddy Roemer MSNBC
Buddy Roemer for President | America Needs Buddy for President 2012
The Terrible Truth About Facebook
Evelyn De Rothschild Warning Masses - Too Late (Holding Bonds, Oil, Gold)
Ron Paul - Watch this presentation to see why so many people are endorsing Ron Paul for President
ONE OF THE GREATEST POSTS ON YOUTUBE SO FAR!
You might like this version also. http://www.youtube.com/watch?v=dkl5uwAl-6k&feature=youtu.be by thinkonyourown Jan 15
Rep. Jason Chaffetz (R-Utah) on SOPA: 'Bring in the Nerds'