News
Why the United States Is Destroying Its Education System - Chris Hedges' Columns. Why the United States Is Destroying Its Education System Posted on Apr 11, 2011 By Chris Hedges.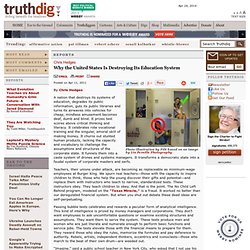 Michigan House approves massive education funding cut, critics say it 'balances the budget on the backs of our children' Day 124: This is one in a series of posts assessing key developments during Gov.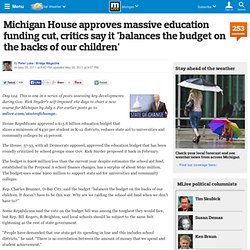 Rick Snyder's self-imposed 182 days to chart a new course for Michigan by July 1. For earlier posts go to mlive.com/stateofchange. House Republicans approved a $13.8 billion education budget that slices a minimum of $430 per student in K-12 districts, reduces state aid to universities and community colleges by 15 percent. The House, 57-53, with all Democrats opposed, approved the education budget that has been roundly criticized by school groups since Gov. Rick Snyder proposed it back in February.
Was Anonymous Behind Playstation Hack? : The Two-Way. Hide captionMembers of the group Anonymous protest during Spain's film Goya Awards ceremony at Teatro Real in Madrid.11.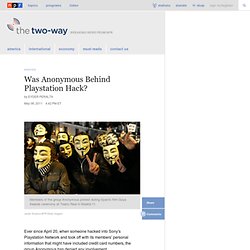 Javier Soriano/AFP/Getty Images Members of the group Anonymous protest during Spain's film Goya Awards ceremony at Teatro Real in Madrid.11. Ever since April 20, when someone hacked into Sony's Playstation Network and took off with its members' personal information that might have included credit card numbers, the group Anonymous has denied any involvement. But earlier this week, Sony pointed the finger their way in a letter to Congress: When Sony Online Entertainment discovered this past Sunday afternoon that data from its servers had been stolen, it also discovered that the intruders had planted a file on one of those servers named "Anonymous" with the words "We are Legion. " Prophet 451's Journal - Anger - A Rant (foul language warning)
Dear Republicans, Fuck you.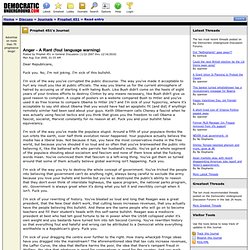 No, I'm not joking. I'm sick of this bullshit. I'm sick of the way you've corrupted the public discourse. The way you've made it acceptable to hurl any insult you like at public officials. Wikileaks and The Extreme Hypocrisy of Sarah Palin. The release of documents by Wikileaks has caused some embarrassing moments for American diplomats, and there are calls for the arrest of Julian Assange for treason and many on the right claim he is a traitor.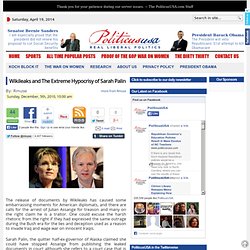 One could excuse the harsh rhetoric from the right if they had expressed the same outrage during the Bush era for the lies and deception used as a reason to invade Iraq and wage war on innocent Iraqis. Sarah Palin, the quitter half-ex-governor of Alaska claimed she could have stopped Assange from publishing the leaked documents in court although she refers to a court case that is not remotely similar to the Wikileaks matter. Palin also declares that the CIA should hunt Assange down like Osama bin Laden, the Taliban, and Al Qaeda, because according to Palin, 'He is an anti-American operative with blood on his hands."
Palin suggested that the CIA should consider killing Assange as an enemy combatant even though he is a journalist. The Egypt Protests. The Egyptian protests against lack of work, rising food prices and the oppressive regime of President Hosni Mubarak seem to be moving towards a climax.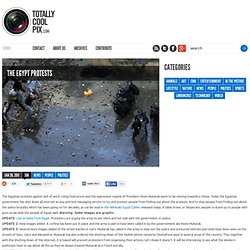 Today the Egyptian government has shut down all internet access and text messaging service to try and prevent people from finding out about the protests. And to stop people from finding out about the police brutality which has been going on for decades, as can be read in the Wikileaks Egypt Cables released today. Breaking News and Opinion on The Huffington Post. The New York Times - Breaking News, World News & Multimedia.
---