Zaniz
Zaniz
El blog de Miguel Calvillo. Dirección General de Relaciones Internacionales. Fernando Olszanski: El castellano en Japón- nº 21 Espéculo. El castellano en Japón Fernando Olszanski (*)escritor argentino El desarrollo del castellano como segunda lengua en muchos países avanza de manera más que sorprendente.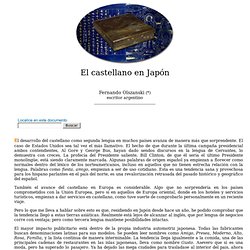 Biblioteca de la Universidad Complutense de Madrid. HathiTrust Digital Library Acceso a 10 millones de volúmenes digitalizados por las principales universidades universitarias y de investigación americanas que forman parte de HathiTrust.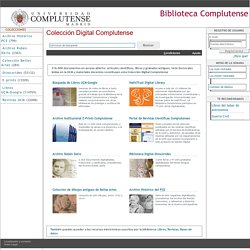 La Biblioteca Complutense participa con 100.000 obras digitalizadas. Stars, Rings, and Wreaths: Decorate your house or tree with origami stars, rings.
What do you call a baby owl and other baby animals? 28 million words, one corpus, and thousands of fascinating insights. Have you ever been told as a child to 'stop daydreaming' and pay attention?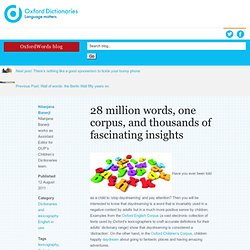 Then you will be interested to know that daydreaming is a word that is invariably used in a negative context by adults but in a much more positive sense by children. Examples from the Oxford English Corpus (a vast electronic collection of texts used by Oxford's lexicographers to craft accurate definitions for their adults' dictionary range) show that daydreaming is considered a 'distraction'.
Rusia
Japan. Música. Libros, libros, libros... El Hobbit: Un Viaje Inesperado - Teaser trailer (en HD) JYP Nation. Internet Archive: Digital Library of Free Books, Movies, Music & Wayback Machine. Arts & Music : Free Movies : Download & Streaming : Internet Archive. Male Restroom Etiquette : Overman. Browse Top Level > Moving Images > Ephemeral Films. Animation Shorts : Free Movies : Download & Streaming : Internet Archive.
Audio Poetry : Free Audio : Download & Streaming : Internet Archive. J.K.Rowling Official Site. Pottermore: Support message / Site unavailable. Sign Language.
---