Zaniz
Zaniz
Ayer tuve la oportunidad de intervenir en Vélez Málaga en las Jornadas de la red asesora de Málaga que este año dedicaron monográficamente al Proyecto lingüístico de centro por la oportunidad que supone que el curso que viene se lleve a cabo el año cero, inicio oficial aunque no real, de los proyectos acreditados por la Junta de Andalucía. Participé en una mesa redonda junto a Fran Vázquez, la importantísima parte andaluza de la Guía de asesoramiento para el PLC, un trabajo que llega como agua de mayo para las asesorías en este momento, así como con Reyes Rivero del Servicio de Planes y programas educativos y Rafael Lucena del Servicio de Planes de formación. Como comentaba Pilar Torres, que sí pudo participar, yo no pude asistir a las recientes Jornadas andaluzas sobre el mismo asunto que se celebraron en Punta Umbría, así que pude volver sobre el tema que ahora retorna a nuestra actualidad profesional en este otro encuentro de asesorías.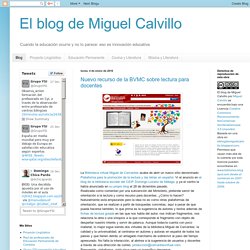 El blog de Miguel Calvillo
Dirección General de Relaciones Internacionales
Fernando Olszanski: El castellano en Japón- nº 21 Espéculo (UCM)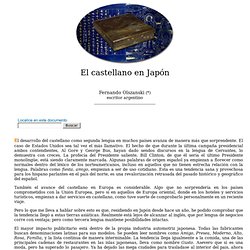 El castellano en Japón Fernando Olszanski (*)escritor argentino El desarrollo del castellano como segunda lengua en muchos países avanza de manera más que sorprendente.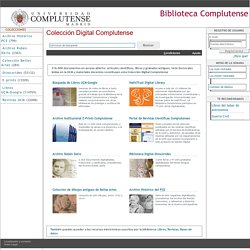 HathiTrust Digital Library Acceso a 10 millones de volúmenes digitalizados por las principales universidades universitarias y de investigación americanas que forman parte de HathiTrust. La Biblioteca Complutense participa con 100.000 obras digitalizadas.
Stars, Rings, and Wreaths: Decorate your house or tree with origami stars, rings
What do you call a baby owl and other baby animals?
28 million words, one corpus, and thousands of fascinating insights
Have you ever been told as a child to 'stop daydreaming' and pay attention? Then you will be interested to know that daydreaming is a word that is invariably used in a negative context by adults but in a much more positive sense by children. Examples from the Oxford English Corpus (a vast electronic collection of texts used by Oxford's lexicographers to craft accurate definitions for their adults' dictionary range) show that daydreaming is considered a 'distraction'.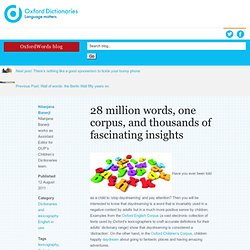 Libros, libros, libros...
El Hobbit: Un Viaje Inesperado - Teaser trailer (en HD)
Arts & Music : Free Movies : Download & Streaming : Internet Archive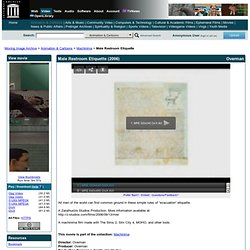 <div style="padding:5px; font-size:80%; width:300px; background-color:white; margin-left:auto; margin-right:auto; border:1px dashed gray;"> Internet Archive's<!--'--> in-browser video player requires JavaScript to be enabled. It appears your browser does not have it turned on. Please see your browser settings for this feature.
Male Restroom Etiquette : Overman
Browse Top Level > Moving Images > Ephemeral Films
Animation Shorts : Free Movies : Download & Streaming : Internet Archive
Audio Poetry : Free Audio : Download & Streaming : Internet Archive