Tips and tricks for life
Tackling spring-cleaning this month?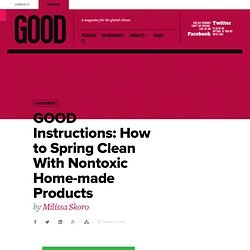 Posted on November 01, 2011 in Bed, Bath & Kitchen , Decor & Furniture , Organise & Personalise by Simone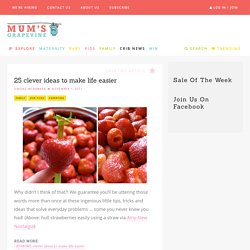 10 Unique Uses For Used Tea Bags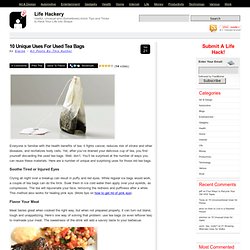 Everyone is familiar with the health benefits of tea: it fights cancer, reduces risk of stroke and other diseases, and revitalizes body cells. Yet, after you've drained your delicious cup of tea, you find yourself discarding the used tea bags. Well, don't.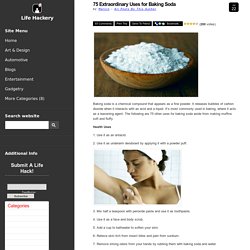 Baking soda is a chemical compound that appears as a fine powder. It releases bubbles of carbon dioxide when it interacts with an acid and a liquid. It's most commonly used in baking, where it acts as a leavening agent.
Photo: Everett Collection/Istock By Brian Clark Howard Olive oil is more than a cartoon character , historic symbol of peace and glory or food staple of the much-vaunted Mediterranean diet . It is actually tremendously useful stuff, finding applications in personal care, home improvement, green cleaning , natural remedies and other areas. It's long been reported that there are a number of health benefits of olive oil . As a foodstuff it has a high concentration of monounsaturated fatty acids, which studies show promote "good" cholesterol (HDL) while lowering "bad" cholesterol (LDL).