Cuisine
20 brilliant things to make in a jar. Via: mycakies.blogspot.com Start saving your old jam jars!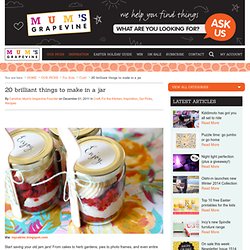 From cakes to herb gardens, pies to photo frames, and even entire meals … here are 20 fantastic things you never knew you could make with a jar.
Exotique. Site de recettes. Dessert. Food Nutrition Comparisons | twofoods.
---