Muslim
Frankie Martin: Poetry, Faith and the Muslim Soul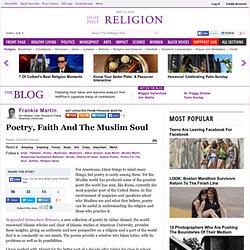 For Americans, Islam brings to mind many things, but poetry is rarely among them.
Top Ways 9/11 Broke Islamic Law | Informed Comment
On the ninth anniversary of the September 11 attacks, it is clear that al-Qaeda was a tiny fringe terrorist movement, not a globe-straddling threat to Western societies.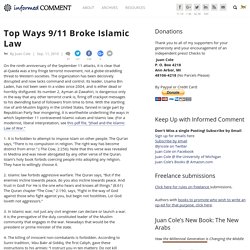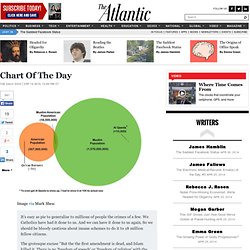 Image via Mark Shea:
Chart Of The Day - The Daily Dish | By Andrew Sullivan
Zero Party Politics: Bill Maher Using the Lara Logan Sexual Assault to Advance His Anti-Arab Agenda Makes Him the Same Sexist Pig He Accuses the Arab World of Being
What are womens rights in Islam? - A comprehensive list!