Funny
Bert Kreischer is a comedian and whenever he is... - Memerial.net - StumbleUpon. 25 Epic Fail GIFs - StumbleUpon. Thanks to CompuServe and their animated Graphics Interchange Format (GIF), watching fails has never been more satisfying, or educational.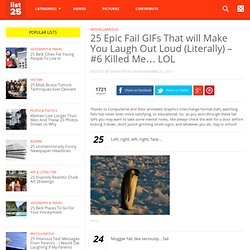 So, as you skim through these fail GIFS you may want to take some mental notes, like always check the wall for a door before kicking it down, don't punch grinning street signs, and whatever you do, stay in school! About David Pegg. Turtle and apple by Vedran Vidak - StumbleUpon. Hilarious Celebrity Portraits - My Modern Metropolis - StumbleUpon.
New York-based photographer Martin Schoeller loves to make us laugh!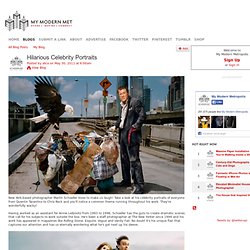 Take a look at his celebrity portraits of everyone from Quentin Tarantino to Chris Rock and you'll notice a common theme running throughout his work. They're wonderfully wacky! Having worked as an assistant for Annie Leibovitz from 1993 to 1996, Schoeller has the guts to create dramatic scenes that call for his subjects to work outside the box. Haters Gonna Hate. Would You Catch These Realistic Pok&Ball? Could You? Nowadays they have Poke'balls for everything.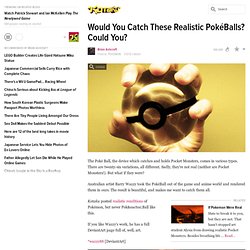 Bug Ball, Quick Ball, Dusk Ball, Heal Ball, Net Ball, Premiere Ball, Warm Summer Day with 83 Degree Humidity and Chance of Slight Rain Ball, etc etc. Really?
---