Science Expo
Alternative Green Source Of Energy
- Electricity generating tiles Apr 3
In 2010 renewable energy accounted for 17% of total energy consumption.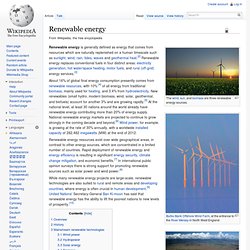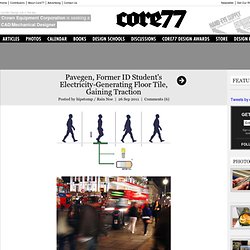 Pavegen, Former ID Student's Electricity-Generating Floor Tile, Gaining Traction
Several years ago, British entrepreneur Laurence Kemball-Cook built his first Pavegen electricity generating prototype while studying Industrial Design & Technology at Loughborough University.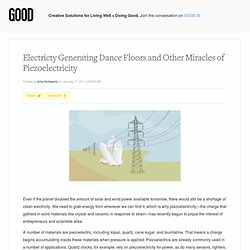 Even if the planet doubled the amount of solar and wind power available tomorrow, there would still be a shortage of clean electricity.
Electricity Generating Dance Floors and Other Miracles of Piezoelectricity - Technology
Can you imagine the power of 50,000 steps a day? Well, Laurence Kembell-Cook, the director of Pavegen Systems imagined it and created Pavegen tiles - a low carbon solution that aims to bring kinetic energy harvesting to the streets. Not surprisingly, the tile is receiving a great deal of attention as a solution for power-hungry cities with a lot of walking traffic.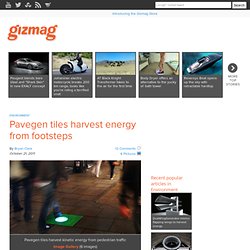 Pavegen tiles harvest energy from footsteps
Five ways to convert your footsteps into renewable energy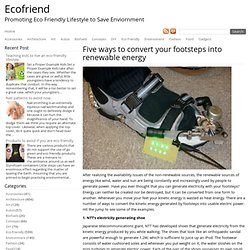 Five ways to convert your footsteps into renewable energy After realizing the availability issues of the non-renewable sources, the renewable sources of energy like wind, water and sun are being constantly and increasingly used by people to generate power.