Gaming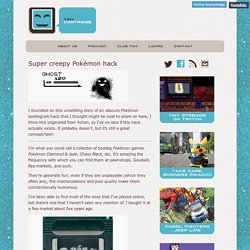 Super creepy Pokémon hack - Tiny Cartridge - Nintendo DS, DSi, & 3DS News, Media, Videos, Imports, Homebrew, & Retro Junk
I stumbled on this unsettling story of an obscure Pokémon bootleg/art-hack that I thought might be neat to share on here. I think this originated from 4chan, so I've no idea if this hack actually exists.
If you grew up playing Super Mario Bros. , like I did, you'll get a real kick out of Larry T Quach's Mario-themed wedding invitations.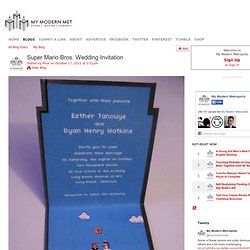 Super Mario Bros. Wedding Invitation - My Modern Metropolis
Whoever said playing video games is bad for you clearly didn't do their research.
10 Reasons Why Video Games Are Good For You - Nick Cannon - StumbleUpon